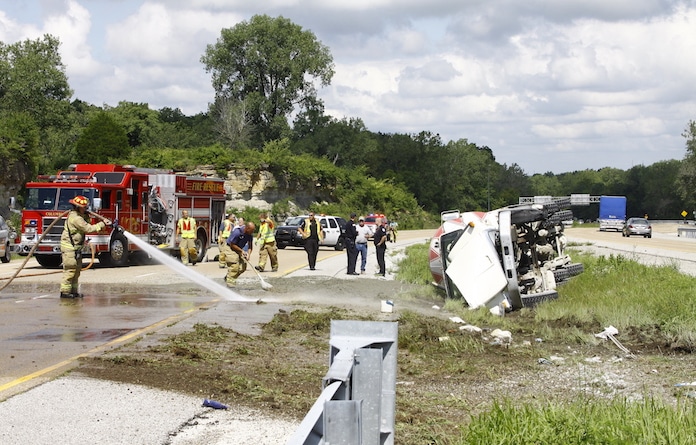 Columbia police, fire and EMS personnel responded about 10:50 a.m. Tuesday to Route 3 just south of the Route 158 interchange for a report of an overturned concrete truck.
Columbia fire personnel worked to remove spilled concrete from southbound Route 3.
The driver, identified by police as Michael A. Dougherty, 61, of Waterloo, sustained minor injuries and was transported to an area hospital. He was driving for Roger's Redi Mix.
Police said a front tire of the truck blew out, causing the crash. Illinois State Police handled the accident report.
A motorist traveling behind the truck on northbound Route 3 captured the incident on his dash cam. For the video, click here.