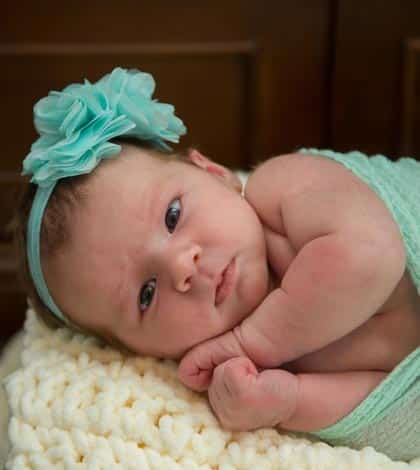 Brad and Jennifer Nobbe of Waterloo announce the birth of their daughter, Clare Marie.
Clare was born June 15 at 2:47 p.m., at Mercy Hospital in St. Louis. She weighed 9 pounds, 2 ounces, and was 21.25 inches long.
Her maternal grandparents are David and Barbara Large of Owaneco.
Paternal grandparents are Thomas and Jane Nobbe of Waterloo.
Her great-grandparents include Lawrence Beckerle of Columbia and the late Betty Beckerle, Marcella Large of Owaneco and the late Donald Large, the late Edward and Joyce Nobbe, and the late Leo and Pauline Drabant.