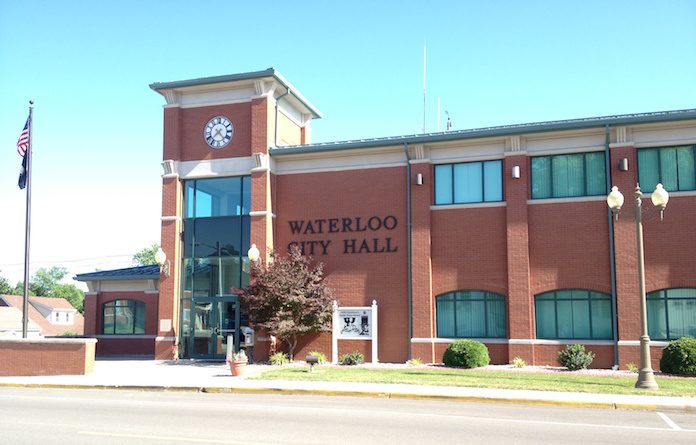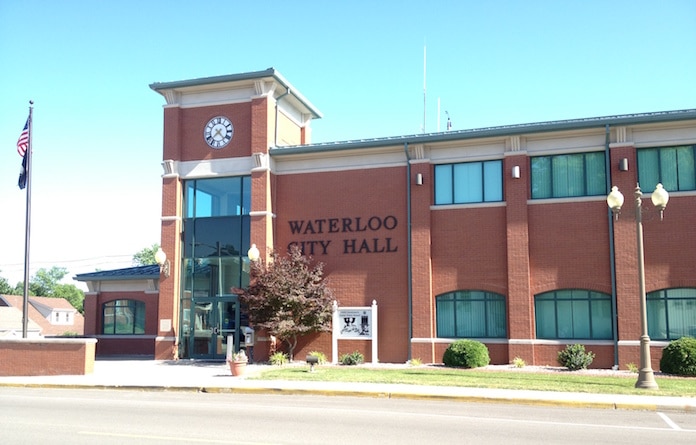 Waterloo is saying no to weed, at least when it comes to allowing recreational cannabis businesses in town.
In June, Illinois became the 11th state to allow recreational marijuana. Effective Jan. 1, residents can legally purchase and possess up to one ounce of marijuana at a time.
While local officials cannot prevent people from possessing pot, they may determine whether residents can legally buy it in their hometowns. County and municipal officials must decide whether to ban or allow cannabis businesses – and some are already acting to do so.
By a 5-3 vote, the Waterloo City Council on Monday night approved an amendment to its code of ordinances that prohibits cannabis business establishments.
The measure passed by the same 5-3 vote taken at an Oct. 21 committee meeting on the issue.
Aldermen Stan Darter, Russ Row, Clyde Heller, Jim Hopkins and James Trantham voted in favor of this measure.
Aldermen Steve Notheisen, Russ Thomas and Kyle Buettner voted against.
"I believe that there needs to be a place for those using medical marijuana to access marijuana locally," Notheisen said prior to Monday's official vote. "When you prohibit a cannabis business, you're prohibiting those people that are needing it for medical reasons from being able to buy it locally.
"I also understand that most likely there's nobody going to come to this town anyway," Notheisen continued. "We don't have a big enough market. But I think prohibiting is the wrong thing to do."
Waterloo Mayor Tom Smith stressed that the city cannot prohibit medical marijuana dispensaries from coming to town.
"But nobody's going to establish just a medical marijuana establishment," Notheisen responded. "So, by prohibiting any cannabis business establishments, we're telling those who need medical marijuana they have to go somewhere else to get it. I think that's wrong."
In other action from Monday's meeting, the council OK'd the purchase of two 2020 Ford Police Interceptor SUVs for the Waterloo Police Department from Sunset Ford in Waterloo at a price of $92,217.92.
The council also approved Downtown Beautification Grant application requests from Piehard Pizza at 122 W. Mill Street and Waterloo Lumber at 715 N. Market Street.
The council also approved a records management software contract with Omnigo for the police department in the amount of $24,456.40. Waterloo Police Chief Jeff Prosise said the department has been using IDNetworks for the past 10 years, but since the sheriff's department – which dispatches calls for Waterloo – is switching to Omnigo, it is the right move to follow suit.
Waterloo Director of Public Works Tim Birk said the city is beginning the transition to a new automated metering system for water. Waterloo has contracted with Second Sight Systems to complete this transition.
"A Second Sight Systems representative will be visiting your property in the near future to change your water meter," the city posted Tuesday on its Facebook page. "They may need access inside your home to complete the installation. This updated technology will allow the City of Waterloo to read meters electronically and provide better services to our customers."
Anyone with questions is asked to contact Waterloo City Hall at 939-8600.