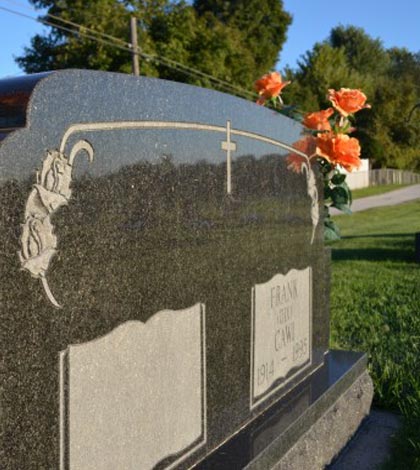 Anna Marie Steppig, 73, of Columbia, died Feb. 13, 2014 at Relais Bonne Eau in Edwardsville.
Born in Belleville, on January 13, 1941, she was the daughter of Louis and Clara Gummersheimer, nee Metter.
Anna was a retail office employee of J. C. Penney.
She was preceded in death by her parents.
Surviving are her children, Angelia Kay (Roger) Prescher of Waterloo, Alan Lee (Pamela) Steppig of Columbia and Arland Neil Steppig of O'Fallon, Mo.; her brother, Leroy (Gloria) Gummersheimer of Waterloo; her grandchildren, Nicholas Prescher, Nathan (Amanda) Prescher, Ryan Steppig, Tyler Steppig, Chelsea Steppig, and Haley Steppig; her great-grandchildren, Kimber Prescher, Isabella Prescher and Henley Prescher and many friends.
Memorials may be made to Hospice of Southern Illinois and will be received by the funeral home.
All services will be private.
The Creason Funeral Home in Millstadt is in charge of arrangements.