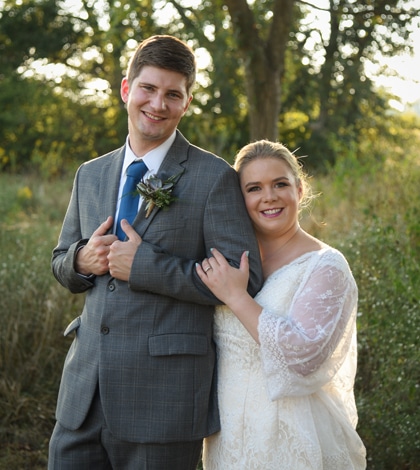 Brooke Renee Hamby and David Michael Huskey of Waterloo were married Sept. 22, 2017, Matthew Hamby, the bride's brother, officiating. The bride was given in marriage by her father, Michael Hamby.
The bride is the daughter of  Michael and Sandra Hamby of Waterloo. The bridegroom is the son of Michael and Teri Huskey of Waterloo.
The maid of honor was Emily Jost. Bridesmaids were Katherine Huskey, Leslie Hanlon, Rajni Kumar, Lauren Hall and Emily Padgett. The flower girl was Maggie Padgett.
The best man was Jake Heck. Groomsmen were Scott Siedle, Brandon Harbison, Josh Sutton, Jimmy Myers and Chris Padgett. The ring bearer was Chase Myers.
The bride is a graduate of Waterloo High School and Southern Illinois University Edwardsville. She is employed at Scheffel Boyle Certified Public Accountants. The bridegroom is a graduate of Waterloo High School and is employed at Eaton Electric.
A reception followed at The Pour Vineyard, Red Bud.
The couple honeymooned in Gulf Shores, Ala.