Wednesday rollover near fairgrounds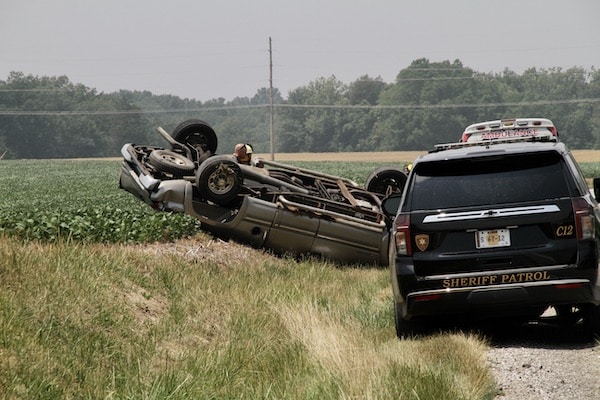 The Waterloo Fire Department, Monroe County Sheriff's Department and Monroe County EMS responded shortly after noon Wednesday for a pickup truck rollover crash in the 4100 block of Route 156 at Wetzel Drive west of Waterloo near the Monroe County Fairgrounds.
Police said a 2002 Chevrolet 2500 driven by Christopher G. Kaltenbronn, 58, of Waterloo, had both passenger side tires go off the roadway and onto the shoulder of Route 156 exiting a curve near the driveway of 4105 Route 156. The truck corrected and re-entered the roadway, crossing over the center line and entering the westbound lane. The truck corrected again, crossing over the center line and entering the eastbound lane before veering off the roadway on the south side of Route 156, striking the ditch and rolling onto its roof.
Kaltenbronn was transported to Mercy Hospital South in St. Louis County for treatment of unspecified injuries. Two male passengers, ages 40 and 28, were not injured.