Vogt is deserving of award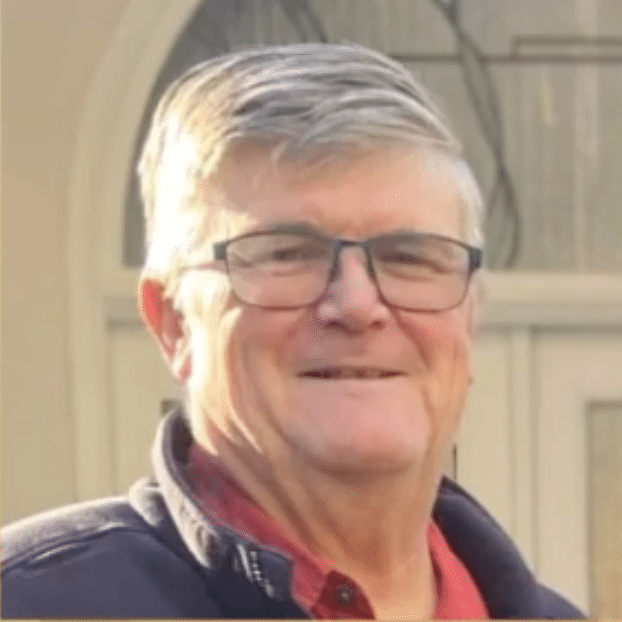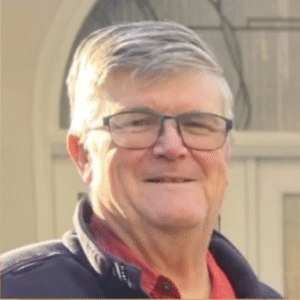 A beloved local figure was recently announced as the recipient of the 2022 Waterloo Chamber of Commerce Community Service Award.
Jeff Vogt is known by many for a myriad of reasons, perhaps most notably for being the owner of JV's Downtown Bar & Grill for over 37 years.
A lifelong resident of Waterloo, Vogt's love for the city came, at least in part, from his family, with his father serving the town in numerous ways and his grandfather similarly involved in the community.
"I've lived here for all my life," Vogt said. "Grew up on Magnolia Street. Oldest of six, and all but one live in the Waterloo area… My dad worked for the city for about 35 years. He was a patrolman, he was chief of police and he left the police department in Waterloo to go to the sheriff's department for a few years."
In his adolescence, Vogt was involved in a tremendous number of activities and organizations.
On top of attending school, he also participated in Boy Scouts and the Junior Optimist Club along with dedicated work on his delivery route for the Metro East Journal.
Vogt was also recognized with the American Legion Citizenship Award, multiple high school speaking awards and the Optimist Club Youth Appreciation Award.
His early passion for music, evident from his involvement in a personal band as well as his original plans to be a music major, also earned him the distinguished John Philip Sousa Award while at Gibault Catholic High School.
Vogt's lifelong friend Glen Lutz spoke about his relationship with Vogt, recalling the connection they had thanks in no small part to their shared love of music.
Lutz noted he and Vogt were among the first members of the Bud Light Brigade. They are also both still members of the Kaskaskia Trail Chorus.
He further remarked on Vogt's overall place in the community.
"Jeff's a lot of fun, and he's done a lot for the community," Lutz said. "I think he's very deserving of this award. I received it a few years back, and I think he's probably more qualified than me."
Along with his early achievements, Vogt began his adult life by becoming Waterloo's youngest city alderman at the age of 19.
Vogt recalled he had taken an interest in politics at a young age and found himself trying to talk with someone on the city council one night.
"He kinda blew me off, and the next day I seen him, and I asked him again, he said 'Well if you think you know so much about it you smart little b——-, why don't you run?'" Vogt said. "And I did."
Vogt spoke about the city's power plant and the Route 3 bypass as some of the bigger projects he was involved with early on in his time as an alderman.
Sometime later, Vogt expressed an interest in running for mayor. One of his reasons for running, he said, was that he simply didn't want to see the position go uncontested, though he added he believes anyone running for such a position likely wants to see the town prosper.
That aspiration was quashed as Vogt was offered ownership of John's Tavern one night when tending bar. As an elected official wasn't allowed to own a liquor license at the time, Vogt opted to purchase and stick with the tavern.
The tavern, then JV's, ended up as a major hotspot for the community over its nearly four decades of business.
Vogt spoke fondly of his time with the tavern, from the many beloved members of his team to his time working with a tavern association, familiarizing himself with multiple states' liquor laws and developing a number of friendships with other business owners.
His wife Denise also discussed JV's with fondness.
She spoke about Vogt's passion for the tavern, including his insistence on being there as much as he could given he owned the place.
Denise also recalled how determined Vogt was to keep his stock local – he insisted on sticking with RC Cola rather than Coca-Cola for this reason – while also trying to help the other businesses in downtown Waterloo.
"He's always been very concerned about the other people in town," Denise said. "He's concerned about wanting to watch things grow, and it's been exciting to watch after being in the business for 37 years and then watched the way things are in Waterloo now. It's awesome, and he's been very excited about that and wants to keep that going. He just loves Waterloo."
Additionally, Denise noted how JV's became such a Waterloo hub thanks to Vogt, specifically pointing to the board in front of the tavern that Vogt would manage during election season to make sure folks could be up-to-date.
While operating the tavern, Vogt also worked as a volunteer fireman in Waterloo. He rose to the rank of assistant fire chief and was obviously passionate about his work, often rushing out of the tavern to get to the station or direct traffic still adorned with his apron.
George Obernagel, a member of the Waterloo Chamber of Commerce who voiced his support of Vogt's nomination for the Community Service Award, spoke highly of Vogt and his contributions to the community.
He described Vogt's place as a friendly face in Waterloo, always ready with a good story.
Obernagel also recalled Vogt's generosity as he frequently donated to a number of organizations in the community.
"He always, him and his family, was always very concerned about the city of Waterloo," Obernagel said. "Jeff and I are good friends. Always enjoy him and Denise's company. I think that he is very well deserving of this community award."
Though there are plenty in the community willing to offer high praise for Vogt and his work, Vogt himself spoke humbly about the award and his many years of service in Waterloo.
"It's what you do," Vogt said. "It's what we did, anyway. And you didn't do it to get your name in the paper. You did it 'cause you wanted to."
Currently, Vogt and Denise are enjoying their free time having sold the tavern last year.
Vogt said he likes to keep busy in his kitchen or on the grill, and the couple's time is also often spent visiting their kids and spending time with their grandkids.
Looking ahead, Vogt commented on his current bid for the position of Waterloo Ward 3 alderman, saying, "If I get elected alderman, I'll throw everything I got into that."