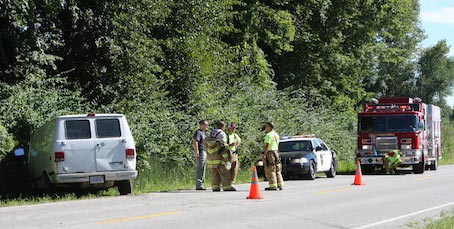 Columbia police, fire and EMS personnel responded about 3:40 p.m. Monday to a vehicle crash with reported injuries on Old State Route 3 just north of the George Weber auto dealership.
Police said a 1996 Chevrolet van driven by Todd A. Boyles, 53, of Dupo, crashed into a ditch. Boyles fled the scene on foot, but officers quickly located him. Boyles complained of chest pains, so he was transported to an area hospital for treatment.
Boyles was arrested for DUI, resisting arrest, leaving the scene of an accident and driving while license suspended.