Van Eck talks after emotional trial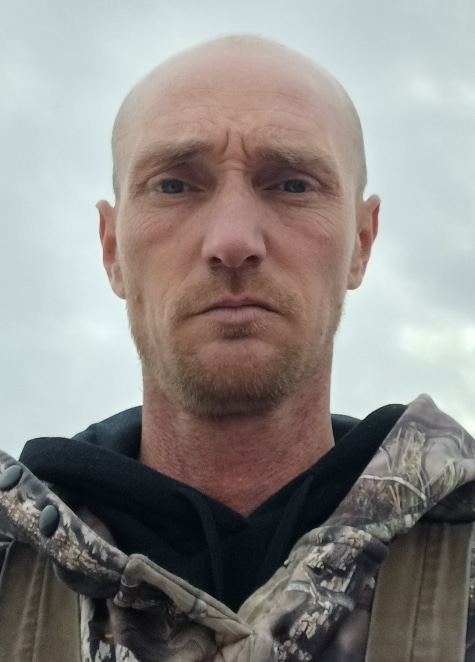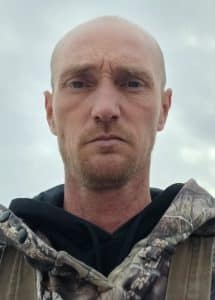 Jeremy Van Eck was charged with several felonies concerning alleged instances of sexual assault involving a young female family member in the fall of 2019.
Three years later, a Monroe County jury found Van Eck not guilty of three Class X felony charges of predatory criminal sexual assault of a child and five Class 2 felony charges of aggravated criminal sexual abuse of a family member under the age of 18.
Van Eck recently reached out to the Republic-Times, having paid for the full transcript of his three-day jury trial and offering to share more of his perspective following the case.
"I've got nothing to hide, and I think the jury saw that, too," he said during an emotional in-person interview at the Republic-Times office.
Through the court proceedings of People of the State of Illinois vs. Jeremy Van Eck, special prosecutors Jennifer Mudge and David Rands argued against public defender Art Morris.
In her opening statement on Sept. 27, Mudge described the story from the female family member accusing Van Eck, who this story will refer to as "Rachel" for the sake of privacy.
According to Mudge, though Van Eck and his past partner – who now goes by Jillian Matheis – separated but maintained relations on-and-off for several years thereafter, they had a "decent parenting relationship."
Mudge went on to say Rachel's relationship with Van Eck changed dramatically when she turned 7, as this was when the first of several alleged instances of sexual assault by Van Eck occurred.
Mudge said this first event occurred at Matheis' house in Waterloo, with Van Eck allegedly coming into the young girl's room in the middle of the night.
A young female family member of Rachel – whom this story will call "Susan" for the sake of privacy – was asleep on the top of a bunk bed when Van Eck allegedly reached under Rachel's nightgown and underwear to touch her.
Mudge outlined another of Van Eck's alleged sexual assaults which took place at the home of Tammy Van Eck, who is Jeremy's mother.
Mudge said Jeremy allegedly called Rachel to sit on his lap, at which point he pulled down her jeans and reached under her underwear to again touch her. Van Eck was stopped when other individuals in the small house began waking up from a nap.
A child custody situation between Matheis and Van Eck became somewhat fraught in 2017, as Matheis and her current wife Ashley planned to move to Florida to be with Ashley's parents, taking the couple's children with them.
According to Mudge, though Van Eck originally agreed to having the children stay with Matheis during the school year, visiting him during the summer, he ended up filing court papers for full custody shortly after the move, prompting Matheis and Ashley to return to Monroe County and file papers of their own, with Matheis and Van Eck eventually ending up with a split custody agreement.
Mudge said it was when this split custody started in 2018 that alleged abuse began to escalate as Van Eck began residing alone in his own home.
Mudge said it was during this alleged abuse that Rachel began to get a better understanding of how inappropriate the situation is. During that instance of alleged assault – which also supposedly involved Van Eck making Rachel touch his own genitals – Susan knocked on the door, prompting Van Eck to stop, though he later went into Rachel's room to sleep next to her, which made her move to sleep in the living room.
Mudge added there were several other alleged instances of abuse in Van Eck's house which involved him being in a room alone with Rachel.
The situation, according to Mudge, escalated further in 2019 when Van Eck allegedly raped Rachel using his tongue.
Mudge said at trial that several other alleged instances of sexual assault went on, including several times where Van Eck supposedly forced Rachel to touch his genitals.
Mudge went on to describe how this alleged abuse contributed to the deterioration of Rachel's mental state as she went through eighth grade.
According to Mudge, this situation – which allegedly involved Van Eck telling Rachel he would teach her to pleasure him orally during the final instance of abuse – eventually led her to have a breakdown one day after school when she was with a relative, at which point she called her mother to say Van Eck had been touching her.
From there, Rachel did an interview with the Children's Advocacy Center and Illinois Department of Children and Family Services.
In the defense's opening statement, Morris noted the lack of physical evidence as well as the complex status of Van Eck's relationship with Matheis and their child custody issues.
Morris went on to describe this complex relationship, noting Matheis' several relationships with other men in the years following their separation and describing Van Eck's love for Matheis during this time as "unconditional."
Morris said this reliability from Van Eck continued as he moved in to help Matheis and Ashley financially, though the relocation to Florida in 2018 was a tipping point which prompted Van Eck to push for full legal custody of the couple's children.
Morris suggests Van Eck's demands for custody angered Matheis.
Morris went on to say that in early September 2019, Van Eck discovered Rachel had been using her phone inappropriately and – being the "disciplinarian" between him and Matheis – took it away, later returning it.
Shortly after that altercation, Morris said Matheis asked Van Eck to come to her house for a conversation, at which point she expressed she wanted full custody of their children.
Morris noted there were no accusations of abuse any time prior to this meeting.
Morris concluded his opening statement noting the young female family members had changed their stories about the alleged abuse in the time between the original accusations and trial.
He added that since Sept. 30, 2019, neither Van Eck nor other members of his family had been able to see the female family members.
The first witness called to the stand by Mudge was Justin Biggs of the Monroe County Sheriff's Department investigation division.
Biggs corroborated the events following the initial accusations of sexual abuse, specifically that the young family members were interviewed by the CAC and that work with the CAC and DCFS had been conducted.
In his cross-examination, Morris noted Biggs was not immediately involved in the investigation that followed, though he did later take over the investigation.
Morris went on to question aspects of the investigation, such as Biggs saying no medical examination of Rachel was done – though Biggs said such an exam was not protocol – and the department didn't get a warrant to investigate any locations where the alleged acts took place.
Mudge then called Matheis as a witness. She confirmed the rundown of her relationship with Van Eck that Mudge had described previously.
Matheis also described how life changed for the female family members after accusations were made and charges were filed. She noted severe mental problems as well as struggles in school.
After Matheis, Rachel was called to testify. Mudge allowed her to further recount and confirm much of what had been said during Mudge's opening statement.
During Morris' cross-exam of Rachel, he questioned several aspects of the story as she had told it.
He expressed particular issue with one detail regarding the alleged assault at Tammy's house. While Rachel had originally said she had run to her grandparents' room after that assault, she changed that aspect of the story to say she had run to a different room as her grandparents' room was always locked.
She made this change during the more recent review of her CAC interview, though she had also watched the interview a year prior to the trial.
Morris also questioned the fact the female family members' phones were either misplaced or broken some time after the accusation was made, meaning data from the phones couldn't be downloaded.
The second day of the trial opened with Susan's testimony. She spoke largely about the stress she experienced in the days following the accusations due to the substantial change in her life that led to.
Susan also recalled one instance where she had seen Van Eck naked and holding his genitals.
She added there were several instances during her time in Van Eck's house that she tried to get into a room where Van Eck and Rachel were alone only to find the door was locked.
Two experts were also called to testify that day, John Spanley of the DCFS and Carolyn Hubler of the CAC.
Questioned by Mudge, Spanley noted that the DCFS interview was consistent with what he had heard from a school counselor Rachel had spoken to.
Also questioned by Mudge, Hubler gave a rundown of what is often known as child abuse accommodation syndrome, a response common among child victims of abuse attempting to cope and deal with abuse, largely by concealing it.
Hubler went on to say the condition is not actually a syndrome and the steps outlined by the response don't serve as a perfect test to reveal victims of child abuse.
Hubler also explained it's not appropriate to expect a young person's response to trauma – especially involving someone close to them – to be the same as an adult's.
In his cross-exam of Hubler, Morris noted that accusations of child sexual abuse in the midst of custody dispute are known to occur, though they are hardly a majority of such accusations.
Hubler agreed.
Several members of Van Eck's family also testified, including his brothers Eric and Timothy and mother Tammy.
Tammy spoke about her relationship with Rachel throughout her testimony. She also noted that her and her husband's bedroom had always been locked and inaccessible by their children and grandchildren given the room both was messy and contained guns.
In Timothy's testimony, he noted there had never been any locks on any of the interior doors in Jeremy's house.
Timothy, in the cross-examination from Mudge, was also asked about another brother, Nick. Mudge asked Timothy to confirm whether or not Nick allowed his daughters to be alone with Van Eck, though Timothy said he couldn't answer that question.
Monroe County State's Attorney Lucas Liefer also testified, having served as Van Eck's attorney during the previous child custody dispute.
In his examination, Morris noted Van Eck rescinded his attorney-client privilege with Liefer to allow him to testify. Liefer said he didn't hear about any accusations of abuse while he was representing Van Eck.
Van Eck was the last to speak on the second day of trial, testifying on his own behalf.
He recounted his side of the story during Morris' examination, specifically noting he had briefly taken Rachel's phone after he had heard about her using it inappropriately in the weeks prior to the accusations.
During Mudge's cross-examination, Van Eck was substantially less responsive. By the end of questioning, Mudge expressed her exasperation at the testimony, prompting Morris to object.
On the third day of trial, Morris briefly called Dr. Daniel Cuneo to the stand to testify given his experience in regard to mental health.
During Cuneo's testimony, Morris brought into question the legitimacy of the previously discussed child abuse accommodation syndrome.
In her cross-exam, Mudge established that it's not unusual for victims of child sex abuse to delay reporting or get confused when it comes to dates, times or other details.
Following extensive closing arguments by Mudge and Morris, the jury was sent out of the courtroom – only to return with a "not guilty" verdict.
Several months after the trial concluded, Van Eck sat down with the Republic-Times to offer additional information about the case from his perspective.
He expressed issue particularly regarding what he felt was a mishandled investigation by police. Van Eck also questioned the loss of the female family members' phones in the years after the accusations were made.
He also spoke about what his life has been like in the months following the trial. Van Eck said he is considering therapy given that he has continued to be under significant mental distress.
"It's hard to go out in public," Van Eck said. "I've been in Walmart maybe less than five times since this started, even after trial ended. I only find myself going into places that I know there's a lot of people that support me are going to be there."
Van Eck said he's not really sure what the future holds for him, though he has considered leaving the area entirely. He is currently staying with family and expressed gratitude for the assistance they have offered him.
He added that he wants to be open about the case, and he specifically noted he is willing to show the door handles in his house to prove that they don't lock.
Matheis was also willing to discuss the aftermath of this case.
She noted that any inconsistencies in Rachel's recounting of events at trial are understandable given her age and the fact the alleged abuse took place over several years.
"She's a child," Matheis said. "Unfortunately, it was three years between the CAC interview and the trial, and in that time, with her healing, attempting to heal, I do think that she did suffer from PTSD and details became hairy for all of us."
Matheis added she and the young female family members are attending therapy. Though they are all struggling with a mix of depression and anxiety, they are currently looking to the future and trying to put the case behind them, she said.
"We're just doing the best that we can to understand that it is what it is," Matheis said, "and we now can heal and move forward and make the best out of life."