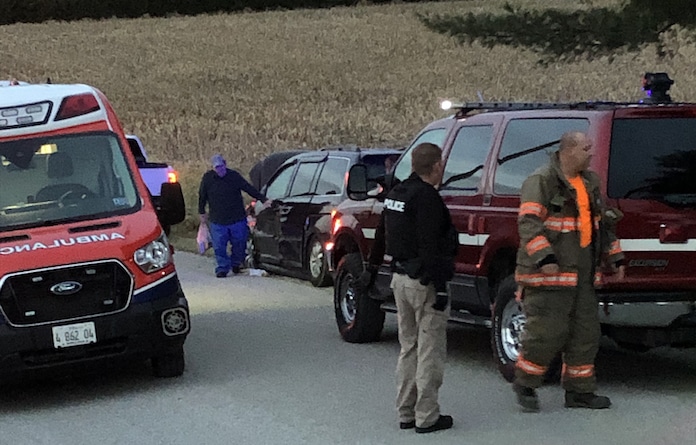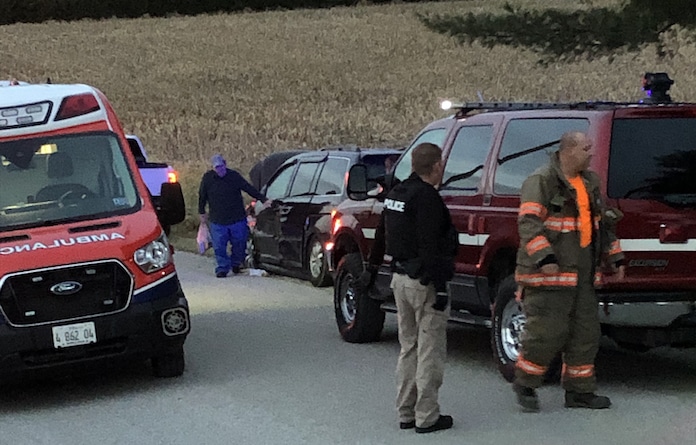 Emergency personnel responded shortly after 4:45 p.m. Tuesday to a two-vehicle crash reported in the area of 5116 Beck Road in far eastern Monroe County.
Responding agencies included the Monroe County Sheriff's Department, Red Bud Fire Department and Monroe County EMS.
Police said a 2008 Honda Odyssey driven by Raylene A. Lindley, 47, was driving up a hill crest and did not see an oncoming 2019 Chevy Tahoe driven by Stephanie M. Mohr until it was too late, resulting in a near head-on collision.
Lindley and a passenger in her van, David A. Lindley, 54, were transported by ambulance to Red Bud Regional Hospital for treatment of minor injuries.
Neither Mohr nor her 12-year-old male passenger required medical transport from the scene.