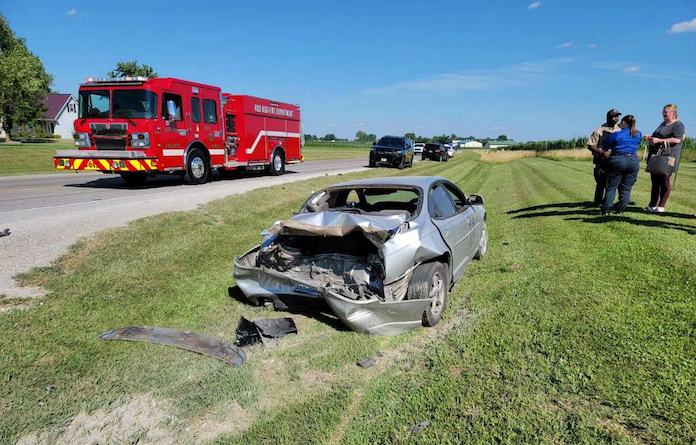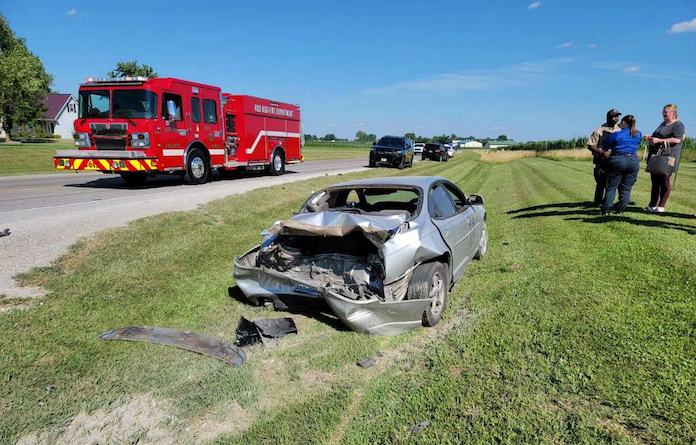 The Red Bud fire and police departments, Monroe County Sheriff's Department, Monroe County EMS and Medstar ambulance service responded to a two-vehicle crash with road blockage at about 4:30 p.m. Wednesday near the Midwest Petroleum gas station in the 3700 block of Route 3 near Ames Road just north of Red Bud.
Police said a 2016 Dodge Journey driven by 36-year-old Melissa A. Kaufman was traveling on Route 3 behind a 2003 Pontiac Grand Prix driven by 27-year-old Andrew D. Donjon and did not see the Pontiac turning right into the gas station. The Dodge crashed into the rear of the Pontiac.
Donjon was transported to Red Bud Regional Hospital by MedStar Ambulance for treatment of minor injuries.