Thursday crash south of Waterloo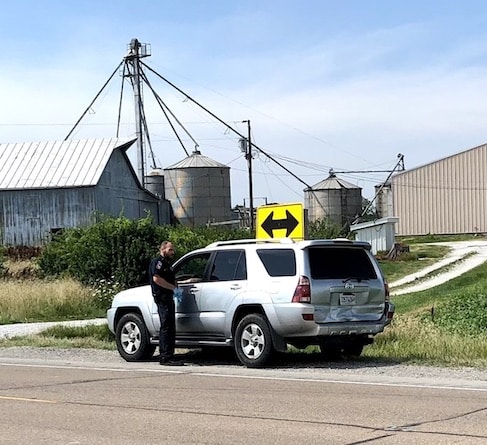 Police, fire department and EMS personnel responded at about 3:40 p.m. Thursday to a two-vehicle crash at the intersection of Route 3 and Kaskaskia Road south of Waterloo.
The Monroe County Sheriff's Department said a 2021 Mitsubishi Mirage driven by 45-year-old Laurie A. Elgart was traveling north on Route 3 behind a 2003 Toyota 4Runner driven by 39-year-old Tyler J. Cleland when the Toyota slowed and stopped due to an uninvolved vehicle making a left turn onto Kaskaskia Road. This resulted in the Mitsubishi striking the rear of the Toyota. Elgart told police she was not paying attention when she collided with the Toyota.
Elgart and a 12-year-old passenger in the Toyota were both transported by ambulance to Red Bud Regional Hospital via Monroe County EMS.