Thursday afternoon crash in Columbia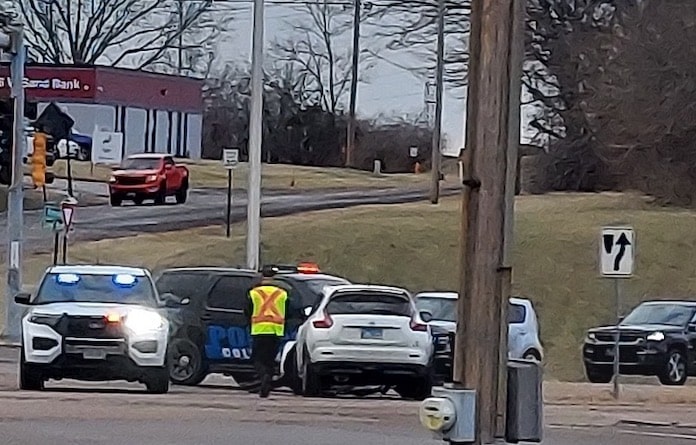 Emergency personnel responded shortly after 2:20 p.m. Thursday to a two-vehicle crash on Route 3 at North Main Street in Columbia.
A 2004 Hyundai Santa Fe driven by Garret Pulcher, 20, of Columbia, was attempting to turn left from Route 3 southbound onto North Main Street when it came into the path of a 2020 Hyundai Santa Fe driven by Amanda Rusteeberg, 42, of Cahokia, which was northbound on Route 3.
No injuries were reported, but Pulcher was cited for failure to yield-turning left.
After three crashes in four days, Columbia Police Chief Jason Donjon said his department is working with city officials and the Illinois Department of Transportation on ways to improve the safety of this intersection.
"It's a bad intersection," he said.
Other responding agencies included Columbia police and Columbia EMS.