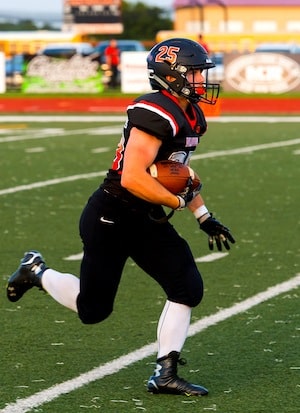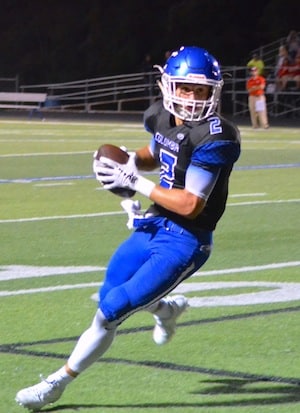 For the first time in several years, rivals Waterloo and Columbia will meet on the football field with both teams seeking their first win.
The Bulldogs and Eagles each suffered season-opening home losses last week. This Friday night in Waterloo, the pressure is on both teams to keep from going 0-2.
Waterloo head coach Dan Rose said his players will need to be ready for a battle with Columbia this weekend.
"They're very talented and have both size and speed. They know how to win," Rose said. "We'll need to be ready for their spread offense."
Columbia head coach Scott Horner wants his team — especially the defense — to be more aggressive and physical than it was during last week's overtime loss to Morton.
"We have to tackle better and play more physical, or we will struggle to win," he said. "This is a game that is always close and I anticipate this one to be just that. They have good quality running backs and an aggressive defense."
The Eagles coach said it is not yet known if starting quarterback Shane Wilhelm's injury is long-term, but sophomore Nic Horner will likely get the start Friday against Waterloo. He played most of the second half against Morton after Wilhelm left due to soreness in his throwing arm.
Players to watch for Columbia include senior running back Colton Byrd and senior wide receiver Jordan Holmes. Byrd rushed for 271 yards and five touchdowns in week one. Holmes caught a school record 11 passes. On defense, Dalton Tieman and Dylan Hildebrand expect to have their names called early and often.
Players to watch for Waterloo include junior running back Dalton Viglasky (111 yards rushing in week one), junior quarterback Graham Baker, and running backs Clayton Watters and Jake O'Daniell. On defense, senior linebacker Jesse Matthews always seems to be in on the play.
Waterloo and Columbia have met 31 times on the football field, with the Bulldogs holding a slight 16-15 series edge.
Columbia won last year's showdown, 27-10, and also took down the 'Dogs in 2015, 31-12.
Waterloo topped the Eagles in OT back in 2014, 27-24.