St. Louis City SC signs Columbia teen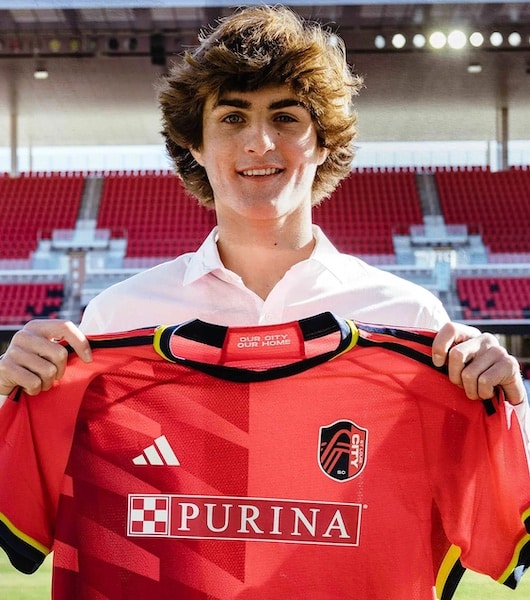 History was made on Monday when the new Major League Soccer team St. Louis City SC signed 15-year-old Caden Glover of Columbia as its first Homegrown player.
MLS designates a Homegrown player as one who is from the team's area and played at least one season in the club's academy system.
The Homegrown program was created in 2008. MLS teams can sign Homegrown players and they don't take up a spot on their senior roster and don't count against the salary cap.
St. Louis City SC was established in 2019 and will play home matches at Citypark, a new soccer-specific stadium recently constructed near downtown St. Louis.
St. Louis City SC opens its inaugural MLS season Feb. 25, with its first home game to take place the evening of March 4.
Glover, who plays the forward position, was previously a member of St. Louis City SC's under-17 team.
Glover's deal with St. Louis City FC's MLS squad is for five years and runs through the end of the 2027 regular season.
"We are very proud to sign Caden as our first-ever Homegrown," St. Louis City FC Sporting Director Lutz Pfannenstiel said in a press release. "Caden showed us a lot this past season, playing for the U-17s as a 15-year-old, getting his first professional minutes with CITY2, earning his first call-up and scoring a goal for the U15 U.S. Youth National team. We hope to see his development continue to progress."
Glover has quickly risen since arriving at St. Louis City Academy for both club and country, the team said.
He earned his first call-up to the U.S. Youth National team and made three starts in four international friendlies during the Under-15 April camp. Glover scored his first youth national team goal coming off the bench against Belgium Under-15, which was the game winner, on April 27.
In last season's MLS NEXT Fest, Glover recorded a goal and an assist in three matches with St. Louis City Academy U-17s while helping the team to two penalty shootout wins in the Generation Adidas Cup qualifiers.
He then earned his first professional cap with CITY2 at North Texas SC, coming off the bench and playing 22 minutes.
Soccer is most definitely in the Glover family bloodline.
Caden's older sisters Haley and Lindsay both either starred or star for the Columbia High School girls soccer squad.
Haley, who graduated from CHS in 2020, now plays soccer at Illinois State University.
Lindsay, a senior midfielder at CHS, notched two goals and three assists last spring for the Eagles.