St. Louis Battlehawks ready to fly again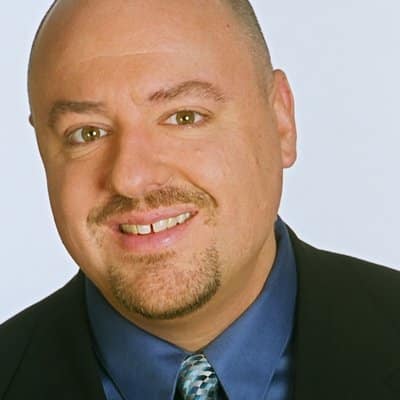 By JEREMY HOUSEWRIGHT
With just over a month away until the XFL gets going, the St. Louis Battlehawks are eager to pick up where they left off.
Battlehawks Director of Team Communication and Media Relations Brian Stull recently sat down to talk about the upcoming season along with head coach Anthony Becht.
One thing that not just BattleHawks fans but all XFL fans have been wanting to know is what took so long with releasing the schedule for the 2023 season. Stull shed some light on the situation. 
"I think the league was just continuing to work on putting the schedule together," he said. "It's important to remember that we don't own any of our venues, so we had to work with the venues. Las Vegas was the last to be announced, so that final piece of the puzzle was put together."
Stull said ticket sales in St. Louis are among the strongest in the league.
"Fan support continues to be phenomenal," he said. "I am absolutely stoked about the Battlehawks fans."
One question that has been asked is if the upper deck of The Dome at America's Center will be opened up to fans this season? Stull said it's a realistic goal.
"Coach (Becht) has put it out there from the beginning with #Fillthetop," he said. "We think the fans want to show that this is something that they can do."
Before COVID hit, the dome had opened up the top level for a future game and ticket sales were quite strong, so it's quite possible the upper level of the dome could be open for a Battlehawks home game this season. 
Speaking of the second attempt by the XFL, Stull explained the biggest difference he sees in the league's third attempt.
"I think the biggest difference is that the players are training in Arlington and coming into the markets for the games," Stull said. "So, it's different in terms of day-to-day activity. There's a lot of similarity, though. The passion is still there."
One of the biggest differences is that the league has partnered with the NFL this go-around.
"There's some similarities, but there are some positive differences too," Stull said.
While several former players made appearances before and during games in 2020, Stull said with the number of former Rams who are coaching, that is something that could occur again.
"Our Vice President of Business and Event Operations is a former Ram. Our head coach is a former Ram. Our wide receivers coach is a former Ram. Our defensive line coach and offensive coordinator is a former Ram," Stull said. "I only say that because they have a lot of friends that they are still in contact with live in St. Louis or have expressed interest in coming in. I'm sure there's going to be a lot of familiar faces at games throughout the season because it's one big fraternity and it's going to be a lot of fun."
To view the 2023 Battlehawks roster, click here.
The BattleHawks open the home portion of their schedule March 12 with a 3 p.m contest against the Arlington Renegades. This means St. Louis will play its first three games on the road. Tickets are still available for single games and prices start at just $25. For more information, click here.
2023 schedule
Sunday, Feb. 19 @ San Antonio Brahmas (ABC) 2 p.m. CT
Thursday, Feb. 23 @ Seattle Sea Dragons (FOX 2) 8 p.m. CT
Sunday, March 5 @ D.C. Defenders (FOX 2) Noon CT
Sunday, March 12 vs. Arlington Renegades (ESPN2) 3 p.m. CT
Saturday, March 18 vs. D.C. Defenders (FOX 2) 6 p.m. CT
Saturday, March 25 @ Vegas Vipers (FOX 2) 6 p.m. CT
Saturday, April 1 @ Houston Roughnecks (ESPN2) 2 p.m. CT
Saturday, April 8 vs. Vegas Vipers (ESPN) Noon CT
Sunday, April 16 vs. Seattle Sea Dragons (ESPN) 2 p.m. CT
Saturday, April 22 vs. Orlando Guardians (ESPN) 11 a.m. CT