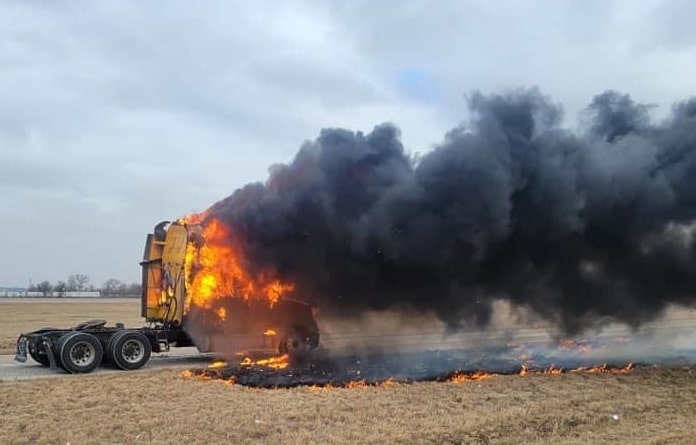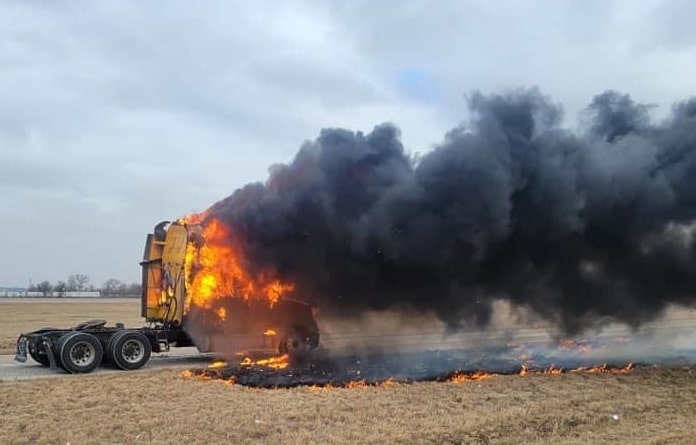 The Dupo, Prairie du Pont and Columbia fire departments responded about 9:45 a.m. Monday to a fully engulfed semi truck on fire on I-255 northbound at the Route 3 on ramp in Dupo.
Flames from the truck spread to the grass on the side of the road.
Firefighters were able to quickly extinguish the blaze.
No injuries were reported in the incident.