Rock's almost ready to roll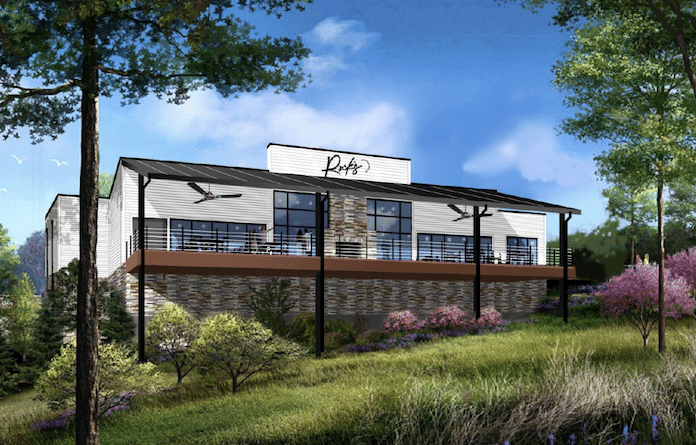 After three years in the making, the proposed Rock's Restaurant at the 11 South development in Columbia is one step closer to becoming reality.
The Columbia Plan Commission on Monday night approved recommending a request "to allow cement fiberboard lap siding to be used in combination with a mix of required exterior materials" for construction of the restaurant.
Rock's had been delayed due to the COVID-19 pandemic and other issues.
"I know it's long-awaited, but I can't control the last three years," said Columbia resident Jim Schuette, who will be the operator of the restaurant as well as part owner of the building. "I'm happy to be here now."
Rock's, as proposed, will be a 12,476 square foot building on the currently empty lot at 977 Eleven South.
Schuette addressed the commission about the request for the exterior material as well as his expectations for Rock's.
Schuette believes the unique exterior material will provide a "good, clean feel" as seen from Route 3.
"The vision is a big part of that," Schuette continued. "When you're driving in to Columbia, you can't miss 11 South. I'm really trying to make something that 'pops' off that corner and invites people in."
He described the desired aesthetic as "female-centric" with "fresh, bright colors."
The namesake of Rock's Restaurant is also a factor in Schuette aiming for a feminine feel.
He told the commission he has heard speculation about the origin of "Rock's," but admitted it is "really just a nickname I call my wife. It's (named) after her."
Schuette currently owns or operates more than a dozen popular St. Louis-area restaurants – including Helen Fitzgerald's and various Syberg's restaurant locations.
He said his plan is to "give Columbia and its residents a full-service restaurant that they can really be proud of … and bring an amenity to Columbia that I don't think we currently have."
He compared Rock's menu to another restaurant he operates, Twisted Tree Steakhouse in Sunset Hills, Mo.
"The menu will be a mix – not as high-end as Twisted Tree – but we will feature things that we do really well," Schuette said.
He added the restaurant aims to be "more economically and family friendly" while still providing "a lot of plated and sharable dishes that I think will really play to what the community does not have yet."
The Columbia City Council will vote on the recommended building material substitution at a future meeting.
Admiral Parkway, Inc. Owner and President Joe Koppeis, who is also involved in the development, told the Republic-Times Wednesday he expects work to begin sometime this spring, barring any unexpected setbacks.