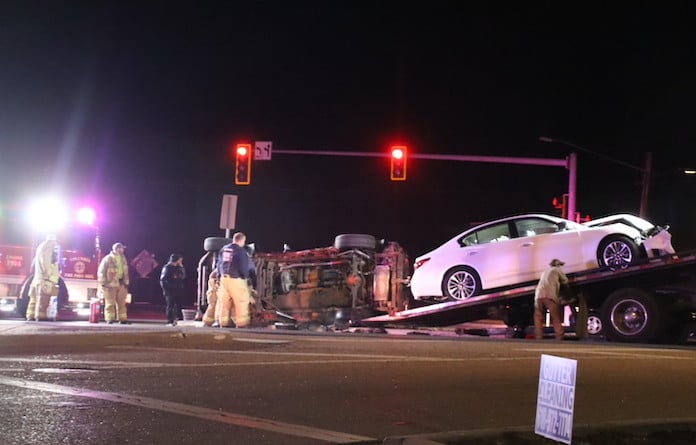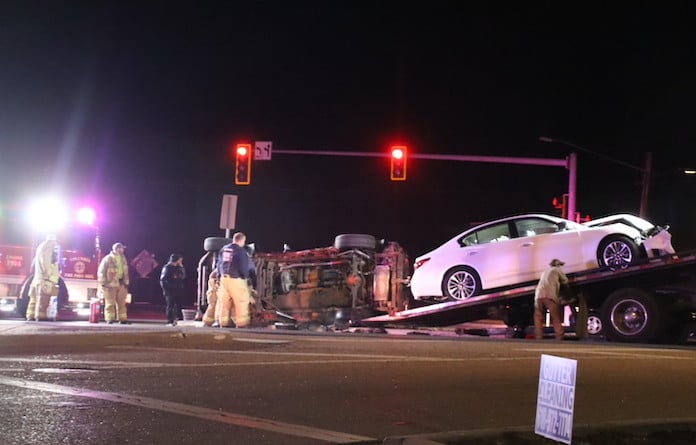 Emergency personnel responded about 6:45 p.m. Tuesday to a two-vehicle crash at the intersection of Route 3 and South Main Street in Columbia.
No serious injuries were reported, but one of the vehicles came to rest on its side and traffic was backed up as a result.
Responding agencies included the Columbia Police Department, Columbia EMS and Columbia Volunteer Fire Department.
Police said a 2009 Jeep Wrangler driven by Timothy Roberts, 56, of Waterloo, was driving west from South Main Street across Route 3 to Gall Road when it was struck by a 2021 Infinity Q50 driven by Grace Fischer, 25, of Columbia, which was traveling north on Route 3.
Roberts went to Mercy Hospital South in St. Louis County for evaluation of possible minor injuries. He was cited for disobeying a traffic control device.