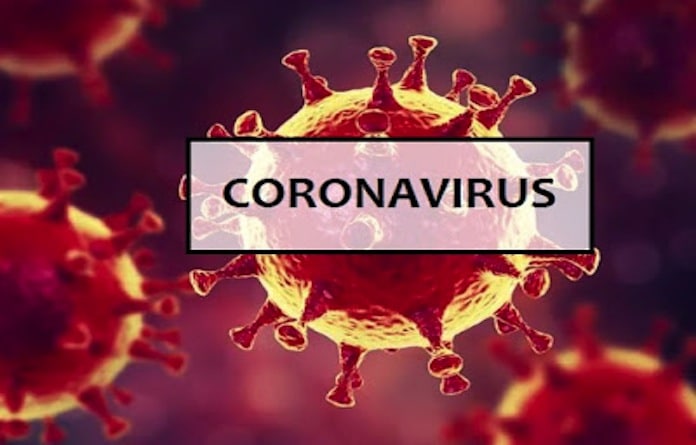 Gov. JB Pritzker announced Thursday that he will extend a modified version of Illinois' stay at home order into late May.
The changes include that all those ages 2 or older wear a mask or face covering when in a public place and unable to maintain a distance of six feet from others.
Additionally, greenhouses and garden centers will be allowed to reopen, non-essential retail stores will be able to reopen to fulfill phone and online orders for pick-up and delivery and state parks will have a phased reopening. Animal grooming services may also re-open and surgi-centers and hospitals will be allowed to perform certain elective surgeries for non-life-threatening conditions.
As for outdoor recreation, fishing and boating in groups of no more than two people will be permitted and golf will be permitted under strict safety guidelines provided by the Illinois Department of Commerce and Economic Opportunity and when ensuring that social distancing is followed.
The modified stay at home order goes into effect May 1.
In conjunction with Thursday's announcement, Pritzker released modeling put together by top academic institutions and researchers in Illinois that predicts the course of coronavirus in the state over the coming months. On the current trajectory, Illinois is projected to see a peak or plateau of deaths per day between late April and early May. Pritzker said that if the stay at home order were lifted this week, the model anticipates a second wave of the outbreak in Illinois starting in May – which would claim tens of thousands of lives and greatly exceed the state's hospital capacity.
"Make no mistake, Illinois has saved lives. By staying home and social distancing, we have kept our infection and death rates for the months of March and April thousands below the rates projected had we not implemented these mitigation strategies," Pritzker said. "I know how badly we all want our normal lives back. But this is the part where we have to dig in and understand that the sacrifices we've made as a state to avoid a worst-case scenario are working — and we need to keep going a little while longer to finish the job."
Pritzker announced Friday that in-person learning at schools is suspended statewide for the rest of the academic year.
"I've said time and time again my decisions are hard ones, but they will follow the science and the science says our students can't go back to their normal routine," Pritzker said on Friday. "We know that there are many school districts with unique challenges, and we will work with them on any issues that may arise. I know that many have felt that this was inevitable. But trust me when I say this was not a decision I made lightly."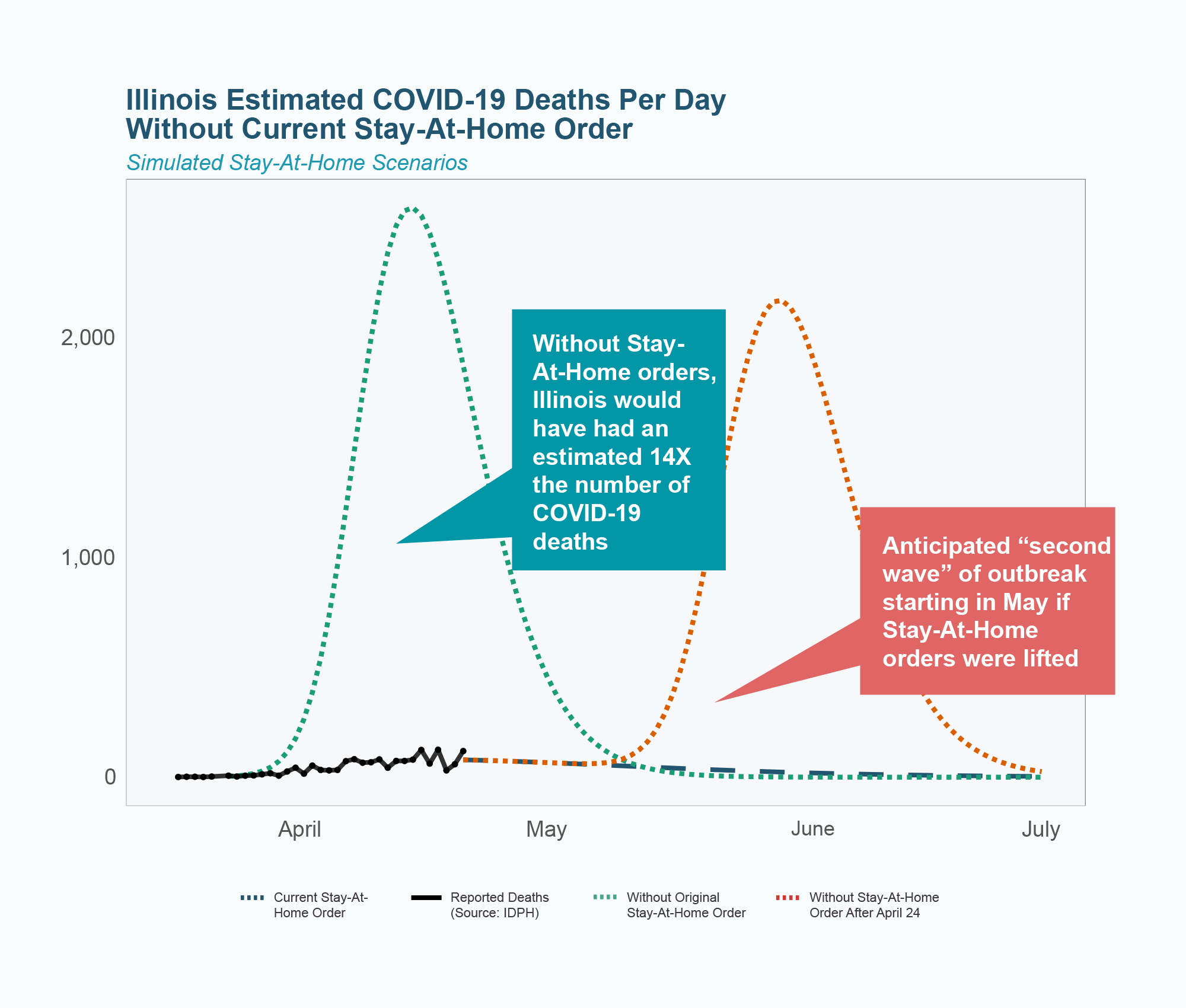 For reactions from local school officials on the decision, click here. The IHSA announced Tuesday that the spring sports season has been cancelled with the door cracked ever-so-slightly for some semblance of competition this summer if things change. Read more on that decision by clicking here.
Pritzker announced earlier last week that he had formed a partnership with governors of nearby states to begin preparing to "reopen" the economy in the region.
The number of coronavirus cases in Monroe County stands at 63 as of Thursday, including eight deaths. An outbreak at a senior living facility in Columbia has led to a rise in cases and deaths.
Monroe County Health Department Administrator John Wagner said Tuesday that another resident of Garden Place Senior Living at 480 DD Road in Columbia has died from complications associated with the virus. That brings the death count to eight in the county, with seven of those coming from the Garden Place outbreak.
He announced Saturday that another individual from that facility had died from the virus. He announced Tuesday that two individuals had died from complications associated with the virus. Both of these people were associated with Garden Place. On Monday, Wagner announced the first two deaths connected to that outbreak.
In fact, there have actually been eight residents of Garden Place who have succumbed to COVID-19.
"I am aware of one other confirmed death from Garden Place but they do not show up in Monroe County's totals because they went from Garden Place to a hospital and then from the hospital to a long-term care facility in another county," Wagner explained. "They then passed away at that long-term care facility and are counted in that county's total."
A Garden Place spokesperson expressed condolences to all those affected by the outbreak.
"Our sincere condolences go out to the families of these residents," said Amira Fahoum, education and programs leader at Garden Place's parent company, Compass Senior Living. "We consider each resident a part of our own families."
"We are continuing to follow all the guidelines and recommendations provided by the Monroe County Health Department and other local, state and federal health authorities," Fahoum added.
Last Tuesday, Wagner announced the first local resident who died from COVID-19 was a man in his 80s with an underlying health condition. That man, 83-year-old Gene Rice of Waterloo, was not a resident of Garden Place.
The majority of the 63 confirmed cases in Monroe County have come from Garden Place Senior Living.
Two cases from the general public were reported both Thursday and Wednesday. Two new cases, one at Garden Place and one from the general public, were reported Tuesday. No new cases were reported Monday.
Three new positive cases reported Sunday were not from Garden Place, however, according to Wagner.
Of the four reported cases on Friday, Wagner said two were from Garden Place while the other two were not. There were no cases reported Saturday.
A total of 22 residents and eight employees of Garden Place Senior Living have tested positive for the virus. Four of those employees reside in another county and are not included in Monroe County's overall case count, Wagner said.
Eight individuals from Garden Place are hospitalized with the virus, according to Wagner, while three other people are also in the hospital. Twenty people have recovered from the virus and been released from quarantine in Monroe County as of Thursday.
According to the Illinois Department of Public Health, there are 31 confirmed cases of the virus in the Columbia zip code (77 tests performed) and 24 in the Waterloo zip code (72 tests performed).
The age range for Monroe County residents who have had the virus are from teenager to their 90s, Wagner said.
Wagner said his department is also tracking 100 or more residents who have been in contact with known local cases. They are all in quarantine.
As in Monroe County, the coronavirus continues to rise throughout the region, state, nation and world.
St. Clair County has 342 confirmed cases, including 19 coronavirus-related deaths. There are 91 test results pending and 999 residents who have tested negative.
Randolph County now has 68 confirmed cases, though only 22 of those are active. There are 45 people in Randolph County who have fully recovered from the virus and can resume normal activity while three are hospitalized. The reported cases fall in the Chester, Prairie du Rocher, Evansville, Red Bud, Sparta, Steeleville and Walsh zip codes.
Last week, the Randolph County Health Department reported its first COVID-19 death. The deceased was identified as Don Welge, president and CEO of food product manufacturer Gilster-Mary Lee headquartered in Chester.
Statewide, there are 36,934 cases of coronavirus and 1,688 deaths, according to the Illinois Department of Public Health.
The IDPH reported 1,826 new cases and 123 additional deaths on Thursday. There were 2,049 new cases, the highest rise in confirmed cases in one day, and 97 more deaths on Wednesday. There 1,551 new cases and 119 new deaths on Tuesday. There were 1,151 new cases and 59 new deaths on Monday. There were 33 new deaths Sunday. A total of 125 deaths were reported Saturday, which marked the highest single-day death toll so far in the state. There were 1,842 cases and 62 additional deaths Friday, which was the highest single-day increase in cases to date.
In Missouri, there were 6,321 confirmed cases and 218 deaths as of Wednesday.
That includes 2,507 cases in St. Louis County and 909 cases in St. Louis City, according to the Missouri Department of Health & Senior Services.
Missouri Gov. Mike Parson recently ordered all classrooms in the state to remain closed through the end of the school year to slow the virus' spread.
Nationally, over 852,253 people had contracted the virus as of Wednesday afternoon, while 43,587 people have died from it.
The United States leads the world in reported coronavirus cases and COVID-19 related deaths.
The pandemic has now spread to at least 177 countries, with over 2.6 million cases and at least 181,363 deaths worldwide.
Residents showed up in droves to the Monroe County Health Department at 1315 Jamie Lane in Waterloo late last Wednesday morning as 825 bottles of Stumpy's Spirits & Distillery hand sanitizer were handed out for free.
The line of vehicles waiting for the hand sanitizer caused traffic tie-ups, forcing the Waterloo Police Department to conduct traffic control.
The health department will be purchasing an additional 275 gallons from Stumpy's and filling bottles over the next week. Once bottles are ready, the department will be announce a different distribution venue that can safely handle the traffic flow.
The locally made hand sanitizer is also available for purchase at Columbia Market, 506 N. Main Street, and Medicine Shoppe, 134 S. Main Street in Columbia, Lee's Home Center in Millstadt and Eckert's in Belleville.
Check the department's Facebook page or call 618-939-3871 for more information.