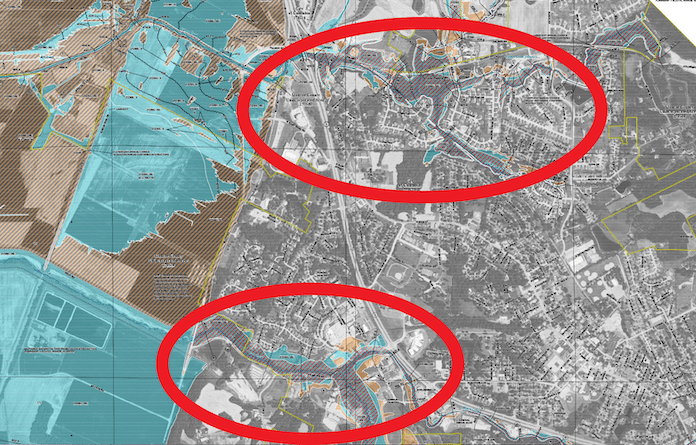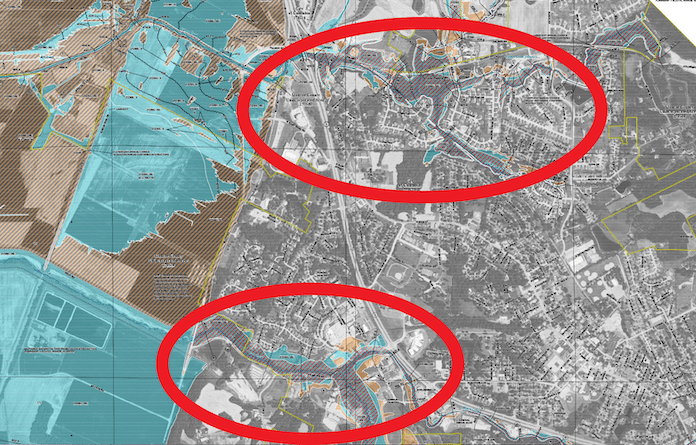 Representatives of the Federal Emergency Management Agency, Illinois Department of Natural Resources and local officials will be available Tuesday, Jan. 17, from 5:30-7:30 p.m. at The View at 11 South, 1000 11 South, Columbia, to discuss potential impacts of FEMA's preliminary flood insurance rate map.
The new maps will have the biggest impact in Columbia.
Proposed changes in the "special flood hazard areas" along Palmer Creek and Carr Creek will likely affect development in those corridors as well as flood insurance premiums for some homeowners.
The homeowners association of the Meadow Ridge subdivision in Columbia west of Route 3 near Valmeyer Road was notified of the open house as some properties in the area are affected by the updates.
There are few, if any, changes to the flood maps for other county municipalities.
Monroe County Commissioner Dennis Knobloch said upon initial review of the flood maps, there will be "no changes" for unincorporated county properties.
Experts at the open house will help residents understand flood risk and flood insurance. They can also explain floodplain development regulations and the mapping process. Residents can meet with experts one-on-one to look at their own addresses on the new maps. They will learn about their specific risk and ways to help prevent flood loss.
Once in effect, the maps will inform flood insurance rates and local floodplain management rules adopted under the National Flood Insurance Program.
FEMA urges public officials to use the maps to help with planning and to prepare communities to quickly respond to and recover from future events.
Residents can view preliminary versions of the flood insurance study report and the flood insurance rate maps at hazards.fema.gov/femaportal/prelimdownload.