Multi-vehicle crash Monday in Columbia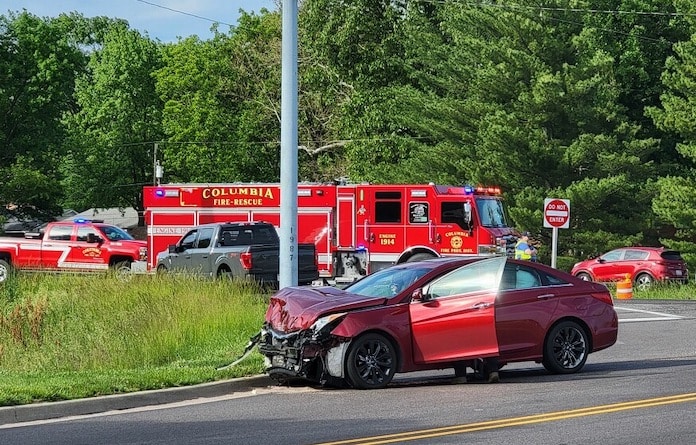 The Columbia police, fire and EMS departments responded about 5 p.m. Monday to a multi-vehicle crash at the intersection of Route 3 and Veterans Parkway.
There was road blockage on the southbound lane of Route 3.
Traffic was restricted in the area as emergency personnel worked to clear the scene.
Police said a 2016 BMW driven by Bradley Eisenhauer, 46, of Columbia, was driving north on Route 3 and turned left onto Veterans Parkway on a green light without a green arrow, crossing into the path of a 2011 Hyundai driven by James Dauer, which was traveling south on Route 3. The force of this collision resulted in a 2008 Infiniti that was stopped at the light on Veterans Parkway near McDonald's to also get struck.
Dauer was transported by ambulance to Mercy Hospital South in St. Louis County for treatment of minor injuries.
Eisenhauer was cited for failure to yield turning left.