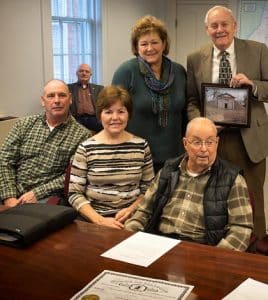 Representatives of the Monroe Randolph Transit District updated the Monroe County Board Tuesday on the status of operations following a shutdown late last year due to lack of funds.
The service has provided about 30,000 rides annually to Monroe and Randolph county residents in ADA-compliant vans for anything from doctor's appointments to work, shopping or court appearances. The organization was forced to shutter its doors from August through October as state funding lagged and over-extended services drained bank accounts.
The district increased rates from $4 to $6 each way and limited routes to destinations in Monroe or Randolph counties.
"We know taking people to medical appointments in St. Louis was important to many, and we hope later to restore that help, but in a more prudent manner," MRTD Director Jesica Gentry said. "It was simply costing a great deal more than we could recover, taking people outside our region."
Gentry estimates MRTD ridership to be about 15,000 annually for the next two years.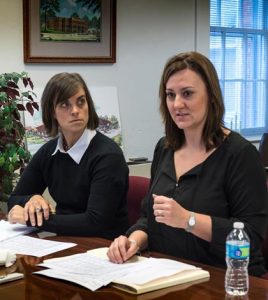 She added that while services were previously interrupted due to insufficient funds, the district now has enough funds to support operations for three months in the event state or federal funds are again in jeopardy.
Miles Cemetery Board trustee Charlotte Hoock reported a cremation burial took place at the cemetery in June. It was the first such burial since the cemetery received a burial license in 2013.
Fellow cemetery board trustee Dylane Doerr, who has performed much of the work to restore the cemetery and continues to maintain it, detailed ongoing work to restore the mausoleum and its wing walls, among other efforts.
Harry Reichert, who has served as Miles Cemetery Board president for 24 years after initially volunteering to do so for only one year, gave a history of restoration efforts there and…>>>
Read the rest of this story in the January 18 issue of the Republic-Times. If you don't already receive the paper, you can subscribe by calling 939-3814 or clicking here, or pick up a copy at any of these locations.