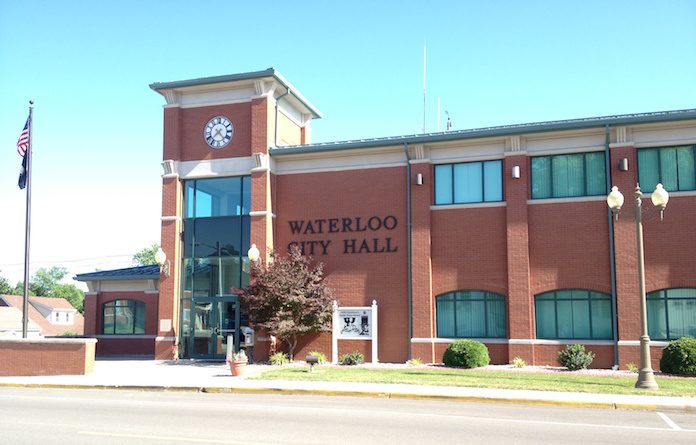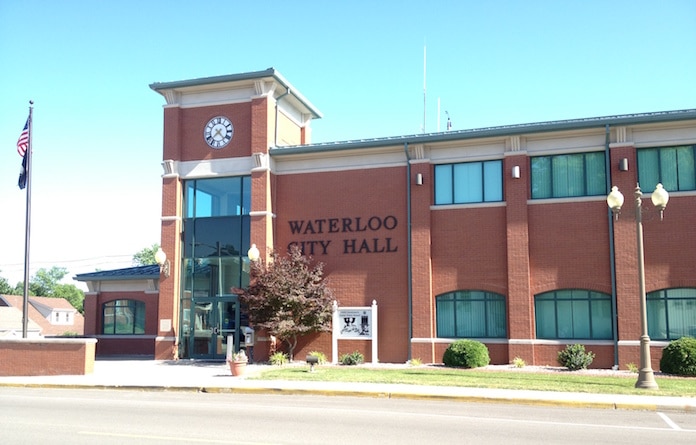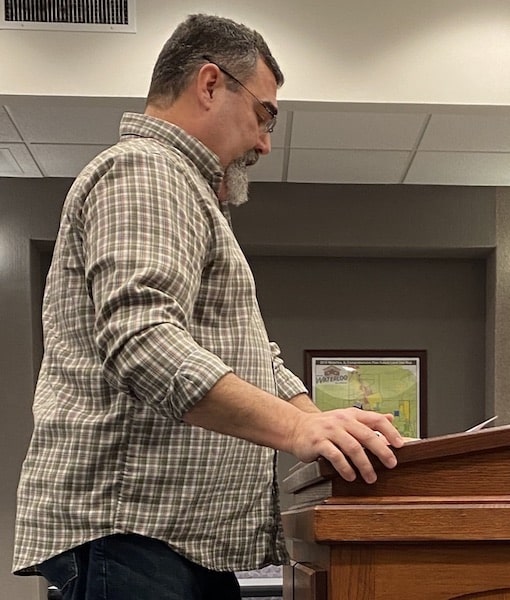 Two Waterloo police officers at the center of a situation in late January that saw the sudden resignation of the entire police board are now going public, though one more candidly than the other.
As reported last month, Norman Venable, Lonny Ludwig and Heather Garcia submitted letters of resignation to Waterloo Mayor Tom Smith on Jan. 20 and Jan. 22, respectively, from the police board.
While it was not made public as to a reason for this exodus, items obtained through the Freedom of Information Act indicated measures were made by the city to have the police commissioners take disciplinary action – including termination – against Waterloo Police Officer Dan Pittman and Sgt. Eric Zaber.
Both Pittman and Zaber have been away from active duty with the Waterloo Police Department for months due to separate disability claims.
Zaber filed for workers' compensation last June and subsequently filed grievances in November against the city regarding his employment status.
During a June committee meeting to discuss the liquor license of Uncle John's RRR Bar, located at 141 S. Main Street, following several ordinance violations and other issues that have since been resolved, then-alderman Steve Notheisen claimed the bar owners "harassed the citation sergeant to the point where he almost had a nervous breakdown because they kept campaigning for him to be fired."
The sergeant wasn't named at that meeting, but RRR Bar owner James Gallagher was photographed walking around the courthouse May 23 with a sign calling for Zaber's firing.
James Gallagher and his brother Jered were both in attendance at Monday's council meeting.
Pittman had similar grievances filed against the city since applying for benefits following a back injury he said he suffered on the job abut a year ago.
A letter from the police commissioners to Waterloo Police Chief Jeff Prosise on this matter, obtained via FOIA request, stated that "after careful review and research of the possible charges, the board members' subjective opinion is that there is not probable cause for a hearing against Officer Daniel Pittman and Sgt. Eric Zaber."
Soon after the resignations of Venable, Ludwig and Garcia, Smith appointed Sandy Sauget, Mark "Yogi" Yeager and Corey Zavorka as their replacements on the three-member board.
Per the City of Waterloo website, the police board "is responsible for testing, appointing, promoting, disciplining, suspending and discharging police department sworn personnel, except for the police chief. The board also conducts hearings on charges brought against a member of the police department."
Zaber addressed the Waterloo City Council at the start of Monday's regular council meeting at City Hall but stopped short of telling his view of events – for now.
"I'm frustrated and angry, and I'm desperately wanting to tell the public my story from my perspective," Zaber said. "However, out of respect for the (Fraternal Order of Police) attorney, Mr. David Fields, I agree to wait an additional two weeks until the next city council (meeting) to voice my comments and opinions. Mr. Fields believes the city is ready to seriously discuss the resolution of grievances. I am skeptical, but I trust Mr. Fields' judgment, and I appreciate his support and his fidelity."
Zaber went on to thank city council members for accepting his email communications in recent months that allowed him to convey his side of the story.
An FOIA request has been filed for access to those emails.
"Ethically, contractually and statutorily, I earn and deserve the benefits outlined in the PEDA agreement," Zaber added.
PEDA stands for the Illinois Public Employee Disability Act, which was passed in 1997 to protect public workers who face hazards while in the line of duty.
Lastly, Zaber called for a resolution to this conflict.
"Too much of the taxpayers' money has already been wasted fighting the inevitable and affirmative conclusion of these grievances," Zaber said. "I sincerely hope the City of Waterloo genuinely engages the FOP during the next two weeks in a real effort to resolve the grievances."
Asked for comment, Smith said he has to decline due to it being an ongoing personnel issue.
"We just have to sit back and take it for now," Smith said.
In a recent phone interview, Pittman said he believes the city has taken an "adversarial, antagonistic" approach regarding his employment status, adding that Smith "very much holds the reins" in city and police operations.
"I honestly believe I'm kind of collateral damage because the mayor doesn't like Eric," Pittman said. "The value of hurting Eric is more than the value of treating me fairly."
Pittman also said this saga contributes negatively to the overall perception of the police department, in his eyes.
"WPD has a bad reputation in the law enforcement community on the account of poor leadership and a lack of career expanding opportunities," he said.