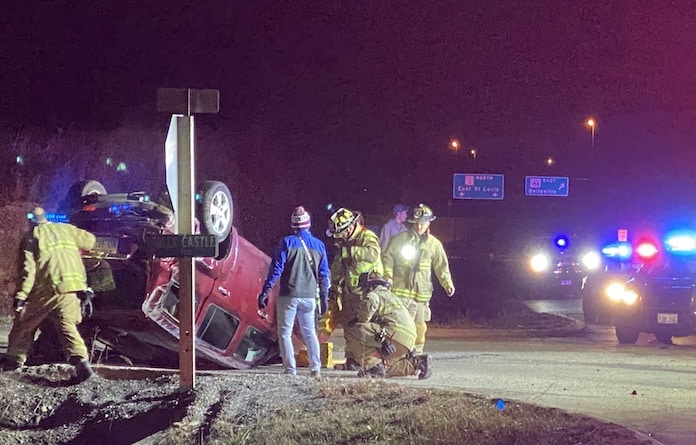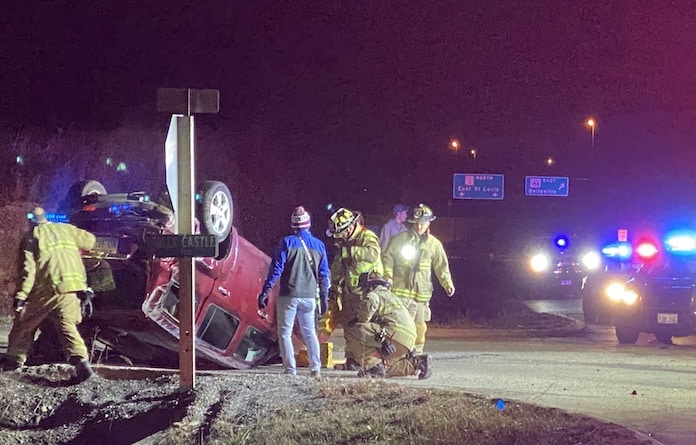 Emergency personnel responded shortly before 8:10 p.m. Monday to a two-vehicle rollover crash on Route 3 at Hill Castle Road just south of Columbia.
One of the vehicles came to rest on its roof, with extrication required to remove the driver.
Responding agencies included the Columbia Police Department, Columbia Volunteer Fire Department and Columbia EMS.
Police said a maroon 2006 Chevy HHR driven by Stephen Wilson, 63, of Columbia, was attempting to turn right onto Hill Castle Road from southbound Route 3 when it was rear-ended by a 2016 Jeep Cherokee driven by Craig Wilson, 44, of Red Bud, which was also traveling south on Route 3.
The Chevy HHR overturned on its roof as a result of the collision. The Jeep came to rest in the center median of Route 3.
Stephen Wilson was transported by ambulance to Mercy Hospital South for treatment of minor injuries and has since been released.
Craig Wilson was cited for failure to reduce speed to avoid an accident.