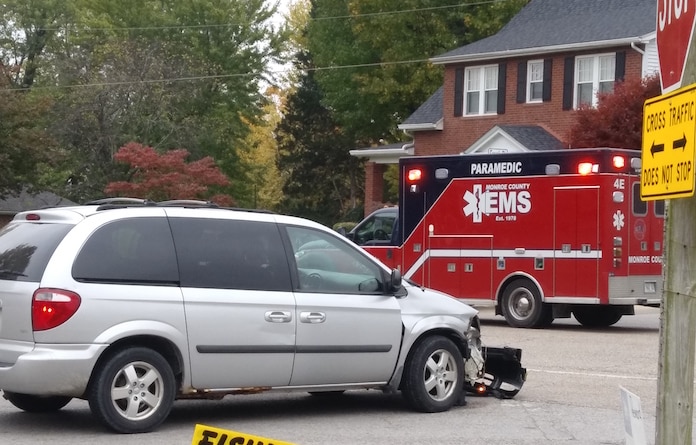 Emergency personnel responded to a two-vehicle crash about 10 a.m. Monday at the intersection of Market Street at Front Street in Waterloo.
A gray Dodge Caravan collided with a white Ford truck. No injuries were reported in the crash, but there was road blockage.
Responding agencies included the Waterloo Police Department, Waterloo Fire Department and Monroe County EMS.