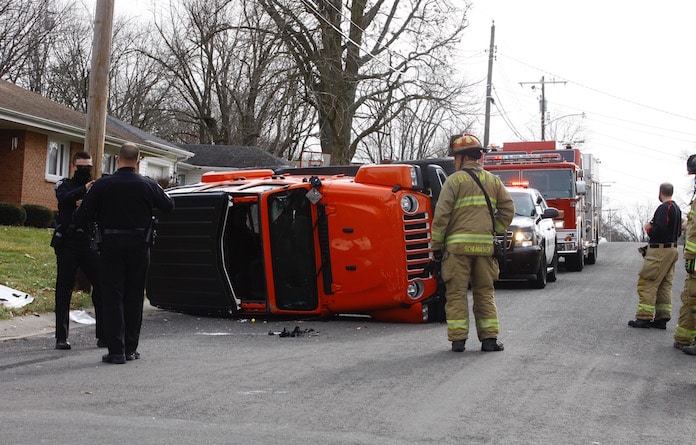 Emergency personnel responded at about 12:35 p.m. Monday to a two-vehicle crash at the intersection of East Crestview Drive and North Metter Avenue in Columbia.
Police said a white 2016 Honda Odyssey driven by Rita Duke, 34, of Columbia, stopped at a stop sign but pulled out and collided with an orange 2019 Jeep Wrangler driven by Rhonda Hanegan, 48, of Columbia. The Jeep overturned after impact.
Hanegan was transported by ambulance to Saint Louis University Hospital for treatment of unspecified injuries that were not considered life-threatening. Duke and two child passengers in her van were uninjured.
Duke was cited for failure to yield at an intersection, police said.