Monday afternoon crash in Columbia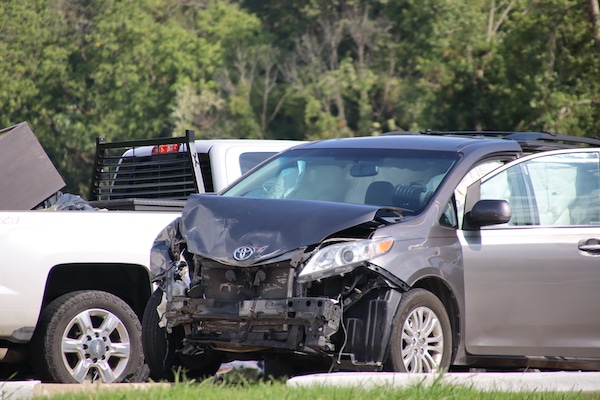 Emergency personnel responded shortly after 4:10 p.m. Monday to a multi-vehicle crash at the intersection of Route 3 and South Main Street in Columbia.
Police said a 2017 Dodge van driven by Paul Thompson, 74, of Red Bud, turned left from southbound Route 3 toward South Main Street in front of a 2015 Toyota van traveling north on Route 3 driven by Kelly Reuter, 42, of Waterloo with two young passengers inside. Following that collision, the Toyota struck a 2019 Chevrolet pickup truck driven by Garrett Simunich, 23, of Waterloo, which was stopped on South Main Street.
Reuter was transported to Mercy Hospital South in St. Louis County for treatment of a minor injury.