Crash on Route 3 at Route 158 in Columbia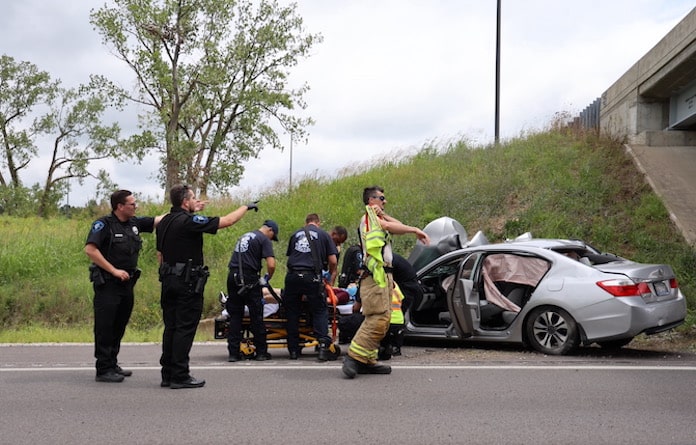 Emergency personnel responded shortly before 11:35 a.m. Monday to a single-vehicle crash with injury on northbound Route 3 at the Route 158 overpass just south of Columbia.
The driver of a silver 2013 Honda Accord, Justin Spradling, 25, of Columbia, was placed on a stretcher for EMS treatment at the scene of unspecified injuries. He was transported by ambulance to Mercy Hospital South in St. Louis County for treatment of serious but not believed to be life-threatening injuries.
Responding agencies included the Columbia Police Department, Columbia EMS and Columbia Fire Department. The Illinois Department of Transportation was notified due to the vehicle striking the overpass bridge during the crash.
Police said the Honda veered off the roadway to the right, traveled up the hill leading to the overpass bridge and struck the bridge before coming to rest on the northbound Route 3 shoulder.