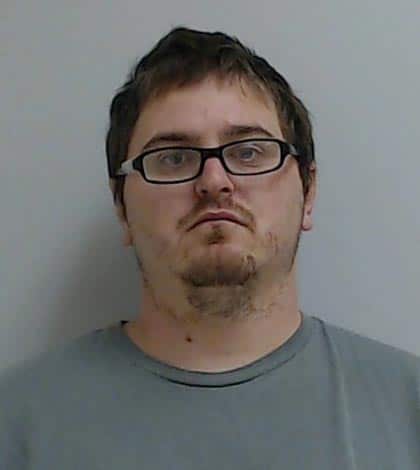 A man playing Santa was arrested Monday night in Waterloo on a warrant stemming from a federal charge.
The man, identified as 26-year-old Cody James Alexander of Hillsboro, was portraying Santa Claus as part of a holiday display presented Monday evening by Waterloo's Strano and Associates Real Estate office in partnership with Gershman Mortgage.
Santa and a live reindeer were on hand at the real estate office for children and families to have their photos taken with him.
Acting on a tip from the U.S. Marshals Service, the Monroe County Sheriff's Department arrested Alexander on the felony warrant.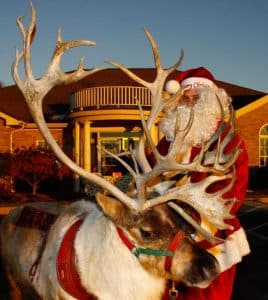 The sheriff's department said Alexander failed to appear for a Dec. 15 hearing in federal court on East St. Louis. He is now due to appear in federal court on Wednesday.
Alexander was indicted earlier this year on one count of felony mail theft in connection with a December 2015 incident in Fayette County. He also has a recent conviction for felony retail theft on his record.
The arrest was conducted by police in such a manner that it did not disrupt the family friendly event. Police quietly ushered Alexander away and had him change out of costume before a Strano employee replaced him as Santa.
Alexander had only served as Santa for less than an hour before his arrest.
"Not even Santa is above the law," Monroe County Sheriff Neal Rohlfing joked with the Republic-Times while explaining the unusual arrest.