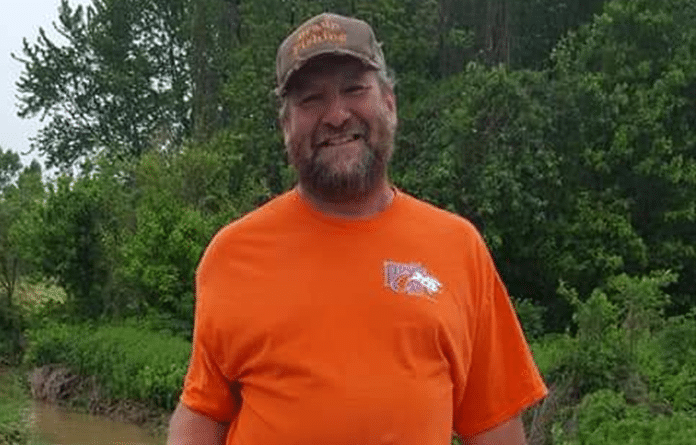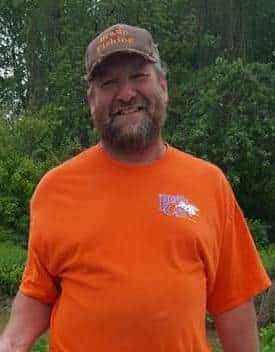 Many were stunned at the news of Roger Muertz' sudden passing, but none were surprised that he was trying to help someone.
Muertz, 57, of Modoc, died late Sunday night while being a Good Samaritan.
Randolph County Coroner Carlos J. Barbour said that late Sunday night, Muertz came upon a vehicle crash on Bluff Road, stopped to see if anyone needed help, and was electrocuted after making contact with a downed power transmission line.
Muertz was pronounced dead at the scene.
The crash Muertz came upon occurred about 11 p.m. Illinois State Police said the vehicle was traveling north on Bluff Road near Roscow Hollow Road when it left the roadway to the right and rolled over several times before coming to rest on its driver side after striking a utility pole.
Assisting Randolph County deputies at the scene were the Prairie du Rocher Fire Department, MedStar Ambulance, Ruma Police Department and Illinois State Police.
ISP is still investigating just the vehicle crash. The preliminary report classifies the incident as a "single vehicle property damage crash." ISP did not release information about the driver of the vehicle.
Muertz' death is being investigated by the Randolph County Coroner's Office and Randolph County Sheriff's Department.
Tammi Eschmann, Roger's sister, spoke with the Republic-Times about her late brother.
Roger was born in Red Bud on April 18, 1964, and grew up in Harrisonville. He graduated from Valmeyer High School.
Eschmann recalled that during their childhood, Muertz would often swim in the Mississippi River.
Eschmann admitted that she, her other late brother Ricky Muertz, and Roger "got into mischief" with the large number of cousins who also grew up in the area.
Ricky passed away in March after a battle with cancer.
After high school, Roger joined Ricky as a member of Laborers International Union of North America Local #196. Roger had most recently served as the union chapter's sergeant-at-arms.
Muertz was also a member of the Modoc, Maeystown and Waterloo sportsmen's clubs.
Eschmann recalled that Muertz loved to hunt, especially bow hunting for deer with his father Dicky Muertz.
"He led a simple life," Eschmann said of Roger. "He didn't care about all the fancy stuff."
Eschmann admitted that her brother "lived on the edge" and "had his nine lives several times over," but that he will also be remembered for his generosity and concern for the well-being of others.
Eschmann said Roger had a special fondness for his great-nieces and nephews.
"We never asked him to, but every Christmas once I had grandkids he would show up in a Santa Claus suit," Eschmann remembered. "He would let his beard grow out."
She shared a memory of one Christmas when Muertz did not have any hair coloring for his beard, so he used white spray paint to create the effect and make the holiday memorable for the children.
"I don't think they ever knew a Roger Muertz," Eschmann said of the kids. "They only knew him as 'Bear.'"
In addition to his sister, Roger is survived by his son Edward P. Muertz; parents Richard "Dicky" and Nancy (nee Koch) Muertz; aunts; uncles; nieces and nephews Brittany, Courtney, Heather, Nicole, Danielle and Cody; great-nieces and great-nephews; cousins; and friends.
In addition to his brother, he is preceded in death by his daughter Randi Muertz.
Visitation is from 4-8 p.m. July 16 and 1 p.m. until time of service July 17 at Quernheim Funeral Home in Waterloo.
A funeral service will be held at 3 p.m. July 17 at the funeral home.