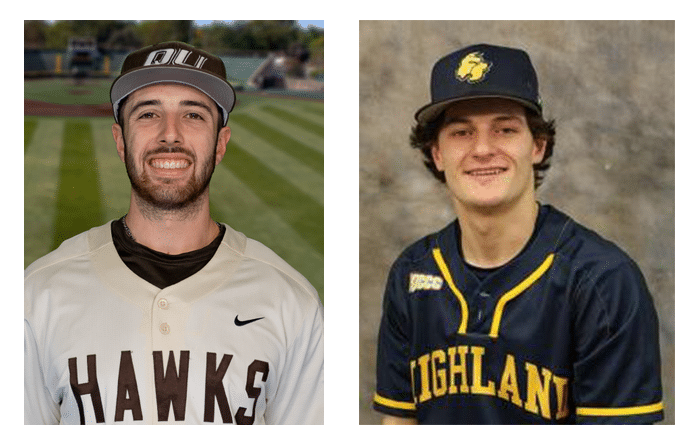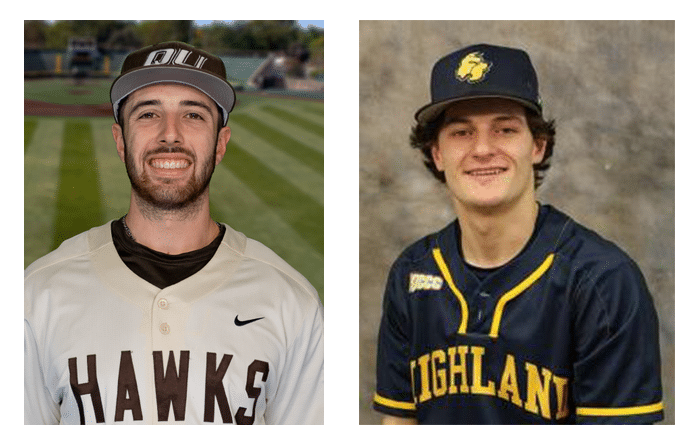 The college baseball season is underway, and several locals are playing at various levels this spring.
In NCAA Division I, Columbia High School graduate Jackson Holmes has made one pitching appearance in the early going for Saint Louis University. The 6-foot-4 righthander allowed just one hit in one scoreless inning for the Billikens (3-3).
In NCAA Division II, fellow CHS grad Brennen van Breusegen is hitting .209 in 14 games with two home runs, 11 RBIs and 10 runs scored for the University of Central Missouri. He earned several national and regional honors for his play last season.
At Quincy University, Gibault graduate Tim Reinholz has pitched three innings in two appearances with a 3.00 ERA and two strikeouts. The 6-foot-3 lefthander has allowed two walks for the Hawks (4-3).
At Maryville University, Valmeyer High School graduate Philip Reinhardt is 1-0 in two appearances totaling two innings pitched. The 6-foot-tall lefty has one strikeout. Also at Maryville (2-4), Waterloo High School graduate Drake Downing has pitched two-thirds of an inning and the righty has one strikeout.
Fellow WHS grad Marcus Heusohn is playing at Lindenwood University (2-5), where the lefty is hitting .318 with four runs in seven games.
At McKendree University (4-6), Millstadt's Joey Kossina is hitting .250 in seven games played, and he is 1-1 on the mound with five strikeouts in three appearances. His teammate, Dupo's Austin Francis, has four hits in eight games played.
In NCAA Division III, Waterloo twins Ty and Trey Kueper are playing at Fontbonne University in St. Louis. Ty, a 6-foot-2 infielder, is hitting .370 with three doubles and nine RBIs in eight games. Trey, a 5-foot-8 catcher, is hitting .333 with three doubles and three RBIs in five games for the Griffins (5-3).
At Webster University in St. Louis, 6-foot-tall outfielder Mitch Daniels, a CHS grad, has a run scored in three games played for the Gorloks (1-2).
At the junior college level, four locals are playing for Southwestern Illinois College. VHS grad Jacob Rowold is hitting .346 with a home run, seven RBIs and eight runs for the Blue Storm (7-4). CHS grad Adam Wibbenmeyer, a righty, is 1-0 with a 3.00 ERA in three pitching appearances. Former CHS teammate Jonah James has a hit and stolen base in six games played and fellow CHS grad Sam Bonaldi has two doubles and three RBIs in eight games.
At Highland Community College in Kansas, CHS grad Kyle McConachie is off to a hot start, hitting .394 in 11 games with 12 runs, a home run, nine RBIs and six stolen bases.