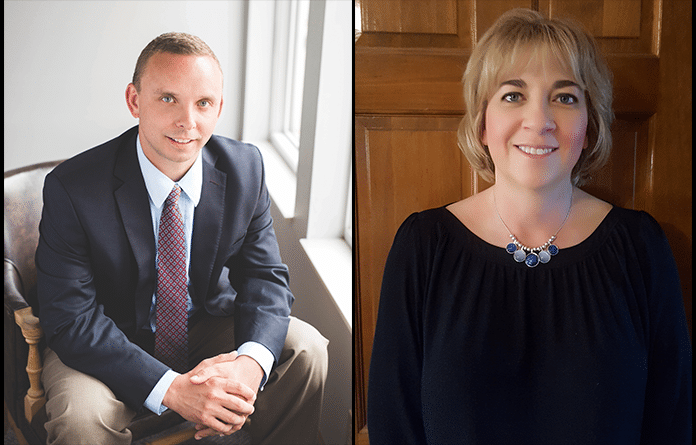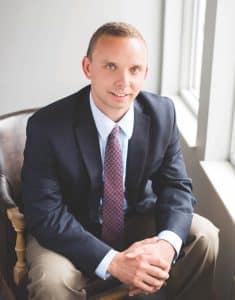 Monroe County State's Attorney Lucas Liefer and Monroe County Assistant State's Attorney Jennifer Becker-Roscow have been selected to fill two associate judge vacancies in the newly formed 24th Judicial Circuit.
Liefer made the announcement at the end of Monday's meeting of the Monroe County Board of Commissioners. He said no exact dates have been set for the beginning of their terms, but he expects to be sworn in by the end of the month, with Roscow-Becker possibly taking her seat "a little sooner."
Per state statute, if fewer than 28 months remain in a state's attorney's elected term of office, a replacement will be appointed by county commissioners. The new state's attorney must be from the same political party as the current office holder.
The Monroe County Republican Central Committee will provide a recommendation for Liefer's replacement to the county commissioners, all of which are Republican.
In a press release, Republican committee chairman Ed McLean stated the intention of finding "a qualified and job-ready Republican attorney to fulfill the remaining term of the vacated seat with commitment to run in 2024. Our expectation is for the selected state's attorney to commit to a long-term career in serving Monroe County."
A special county board meeting has been scheduled for 9 a.m. Friday to consider the committee's recommendation.
"Our mission to recommend to the Monroe County Commissioners for approval will be quick as we need to have in place a new state's attorney with little disruption in the (Monroe County) State's Attorney's office," McLean wrote.
Shortly after the announcement of Liefer's pending departure, former State Sen. Paul Schimpf, a Republican from Waterloo, stated his intentions to be considered as state's attorney when the office is on the November 2024 ballot.
"I will be a candidate regardless of how the appointment process shapes out," Schimpf told the Republic-Times. "The state's attorney works for the people of Monroe County, not the Republican central committee, not the Republican party chairman. The people of Monroe County are the ones that should be deciding who the next state's attorney should be, so I will be a candidate regardless of what the outcome of the appointment process is."
No matter who is chosen to replace Liefer, Monroe County will still be losing two experienced members of the county's prosecution team.
Former Monroe County State's Attorney and current 24th Circuit Assistant Chief Judge Chris Hitzemann congratulated the newly-elected judges.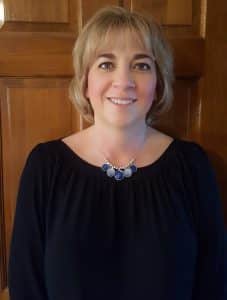 "I would like to congratulate Mr. Liefer and Ms. Becker-Roscow on being selected. Having worked with both during my time as state's attorney, I am confident that they will serve the citizens of the 24th Judicial Circuit ethically and competently," Hitzemann said. "The 24th Circuit was fortunate to have 13 highly qualified applicants for the associate judge positions, with each befitting of the honor to be appointed."
Liefer joined Monroe County as assistant state's attorney in April 2020. Liefer was appointed to fill a role vacated by former assistant state's attorney Ryan Martin.
Liefer was elected Monroe County State's Attorney in November 2020, replacing Hitzemann, who had been elected as judge in the former 20th Judicial Circuit.
Becker-Roscow joined Monroe County in January 2019 as the second assistant state's attorney, also working with Hitzemann.
Liefer said Becker-Roscow's replacement will be made by the newly appointed state's attorney.
"We hate to see you two go," Monroe County Board Chairman Dennis Knobloch said upon Monday's announcement.
Schimpf enters race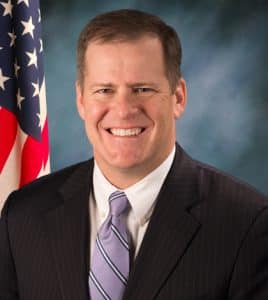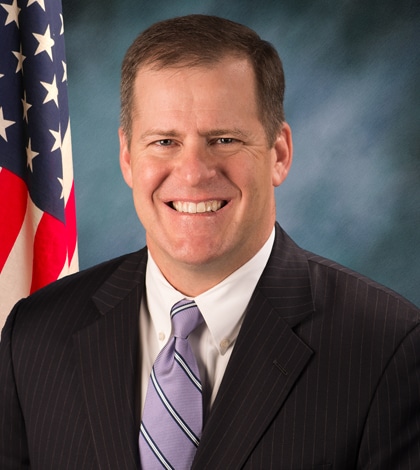 Schimpf issued a press release Monday afternoon to announced his candidacy for state's attorney, either through appointment or election.
Schimpf commented on the possibility he could be running against a Republican incumbent in the 2024 election should another candidate be appointed by the party to finish Liefer's term.
Schimpf said he has become keenly focused on affairs in Monroe County following his political career.
"One of the things that I've decided after all the political stuff that I've done in the past is that I have no interest in doing anything outside of Monroe County," Schimpf said. "Contrary to what some people may say, local government is hugely important."
Schimpf further expressed that his experience as an attorney and former Marine Corps judge advocate has seen him involved in a variety of cases, with his prosecution experience ranging from traffic violations to sexual assault.
He's also had experience as a labor law and environmental law attorney in one of the several positions he's held while with the U.S. Marine Corps.
"I grew up in Monroe County and want to make sure that it remains safe, prosperous and free from overreaching government," Schimpf stated. "Those goals require a state's attorney who has the prosecution experience to hold criminals accountable, the understanding of Illinois law to help our county government make the best decisions, and the independence to look out for everyone."
Schimpf, who is currently "of counsel" at the Columbia law firm of Stumpf & Gutknecht, has previously run for Illinois Attorney General and Illinois Governor.
Schimpf did not run for re-election as state senator in 2020 because at the time, he said he was under consideration to fill a federal judge vacancy.
"I had no business running for re-election when I was trying to become a federal judge," he said.
As Staff Judge Advocate for Marine Corps Installations Command, he advised a two-star general on land use, employment and fiscal issues. He was also lead American attorney advisor in the trial of Iraqi leader Saddam Hussein in 2005.
with additional reporting by Andrew Unverferth