The 20-year-old man accused of stabbing to death his 17-year-old ex-girlfriend in Columbia on June 27 was arraigned Tuesday at the Monroe County Courthouse on a charge of first-degree murder.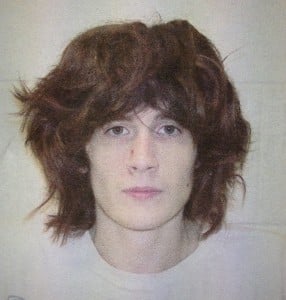 During this appearance, Jordan Kuykendall entered a plea of not guilty in the death of Columbia High School student Erin Schneider.
He is being represented at this time by attorney Clay St. Clair of the law firm Crowder & Scoggins in Columbia. St. Clair declined comment on the case at this time.
Kuykendall had remained under police guard at a St. Louis hospital, recovering from injuries sustained in a head-on vehicle crash that occurred around 10 a.m. on the day of the murder on Route 158 between Columbia and Millstadt.
He is now being held at the Monroe County Jail in Waterloo on $1 million bond.
A preliminary hearing has been set for 9 a.m. Wednesday, July 24.
Police said the murder took place inside a home at 237 South Riebeling Street in Columbia, which Kuykendall shares with his older brother, Justin.
For more on this story, read the July 10 print edition of the Republic-Times newspaper.