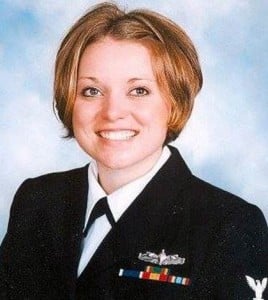 A Waterloo woman is being remembered for possessing strong family values following a Sunday night crash near Red Bud that claimed her life and injured her husband and children.
The road was closed for six hours at the crash site as crews worked into the early morning to clear the scene and investigate.
Emergency personnel from Monroe and Randolph counties assisted Illinois State Police at the scene.
According to ISP, a 2004 Ford Explorer driven by Dennis J. Malott, 63, of Red Bud, was traveling east on Route 3 when it crossed into the westbound lane. A 2014 GMC Acadia driven by Robert W. Guerra, 36, of Waterloo, and a 2002 Mitsubishi Lancer driven by a 17-year-old Waterloo woman were both traveling westbound. The GMC swerved toward the eastbound lane to avoid a collision, but the Ford struck the GMC in its right front quarter panel area and continued past the GMC in the westbound lane. The Ford then struck the Mitsubishi, police said.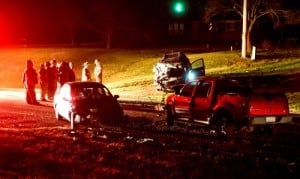 "These impacts caused major damage to all three vehicles and all had to be towed from the scene," an ISP news release states.
A passenger in the GMC, Melanie D. Guerra, 34, of Waterloo, died in the crash. Other passengers in the GMC were her children: boys ages 7, 4, and less than 1-year-old, and a 10-year-old girl. All were transported by ambulances to an area hospital for treatment of injuries not considered life-threatening. Robert Guerra was also transported to a local hospital for treatment of injuries.
A friend of the family said the 10-year-old daughter, Alexis, is recovering from injuries including a ruptured spleen but would be released from the hospital on Thursday, and the 7-year-old boy, Aubi, was released from the hospital on Wednesday. Rob Guerra was released from the hospital early in the week and is taking care of the children.
"Rob's still pretty shaken up about it," the friend said.
Malott was transported by ambulance to a local hospital for treatment of minor injuries sustained in the crash. He was charged with operating an uninsured vehicle and improper lane usage.
The 17-year-old driver of the Mitsubishi was not injured, nor were her two passengers, ages 17 and 16.
Read more on this story in the Feb. 3 edition of the Republic-Times newspaper.
A GoFundMe page has been set up for the Guerra family by members of the St. Louis Swarm youth softball and baseball organization, of which they were dedicated members.
For a full obituary, click here.