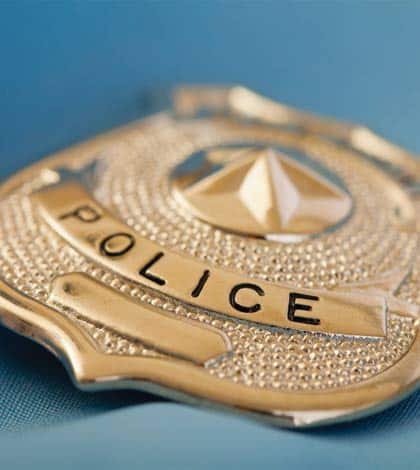 (Editor's note: All information in this report is gathered directly from area police agencies, county courts and emergency radio dispatch. The public is reminded that defendants are presumed innocent until proven guilty.)
Dupo Police
Jan. 22
Police were involved in a standoff near the intersection of McBride Avenue and Stolle Road during the late evening hours. A SWAT team was called in to handle the situation and traffic was blocked off on McBride Avenue. The St. Clair County Emergency Management Agency reported that the standoff ended with one suspect in custody. No other information was available.
Monroe County Sheriff
Jan. 16
Rachel Parr, 21, of St. Louis, Racquel Dailey, 19, of Dupo, and Sergio Raisch, 21, of Columbia, were each cited for illegal transportation of alcohol in old Valmeyer.
Jan. 19
Deputies were assisted by Columbia fire and EMS in responding to a vehicle rollover on D Road about one-half mile north of Country Lane at about 6:30 p.m. A 2007 Nissan Sentra driven by Kevin D. Leonard, 27, of Columbia, overturned down into an embankment after his car lost control on the snow-covered roadway. Leonard was not injured in the crash.
Jan. 20
Timothy Dew, 30, of Columbia, was arrested for domestic battery in the 3400 block of Hanover Road.
Jan. 21
A resident of Mockingbird Lane reported that his .40 caliber M&P semi-automatic pistol was either missing or stolen sometime recently.
Jan. 22
Albert Pepper, 54, of St. Louis, was arrested on two in-state warrants on Whiteside Street in Columbia.
Jan. 23
Kristin Moskop of Waterloo was arrested on a Washington County warrant.
A 24-year-old Waterloo man was cited for driving too fast for conditions and leaving the scene of an accident involving damage on Kaskaskia Road east of Lemen Road. Blake J. Green was driving a 2000 Ford F150 east on Kaskaskia Road about 3 a.m. and lost control, veering off the roadway and striking a fence before the truck's back tires came to rest in a pond at 5649 Kaskaskia Road. No injuries were reported.
Jan. 24
Jason Rheinecker, 30, of Renault, was arrested for battery and disorderly conduct at Freeda's Tavern on Main Street in Renault.
Waterloo Police
Jan. 19
Jordan Nicolls, 22, of Waterloo, was arrested at Schnucks, 150 Waterloo Commons, on a fugitive from justice warrant out of St. Louis County.
Jan. 20
David Hartrum, 29, and John D. Carner, 37, both of Waterloo, were each issued city ordinance violations for public fighting at 8 Victor Street.
Jan. 23
Dominic Richeson, 23, of Waterloo, and Jeffery Kroll, 24, of Dupo, were each cited for street racing on Route 3 south of GG Road. Kroll was also arrested for no insurance.
Jan. 26
Cody Gibbs, 18, of Waterloo, was arrested for possession of cannabis and possession of drug paraphernalia on East Fourth Street at Parkwood Drive.