ICS 8th grade boys volleyball | Team of the Week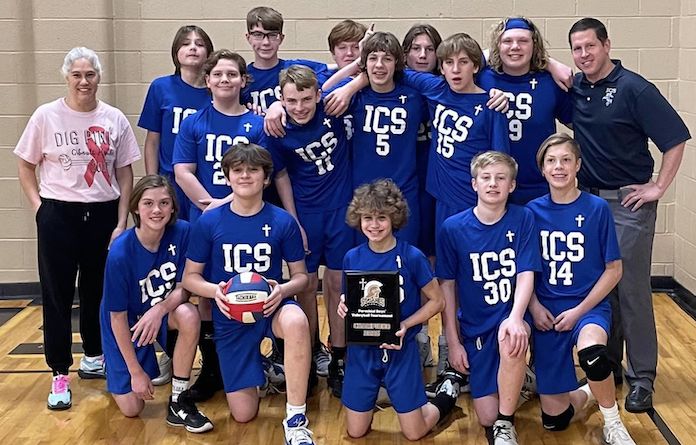 The Republic-Times Team of the Week is the Immaculate Conception School eighth grade boys volleyball squad in Columbia. ICS won the St. James Catholic School Boys Volleyball Tournament held this past weekend in Millstadt. 
The team has a record of 14-1.
Pictured, not in order, are players Players Alex Hrdlicka, Carson Timmons, Easton Dill, Eli Thebeau, Ethan Stuckmeyer, Garrett Patton, Gus Schmidt, Jack Siegel, Jack Holston, Liam Heinen, Lucas Sheehan, Mason Homeyer, Sean Frederick, Steven Schaefer and Will Schmoll and coaches Kathy Schmidt and Greg Sheehan.