House fire south of Waterloo under investigation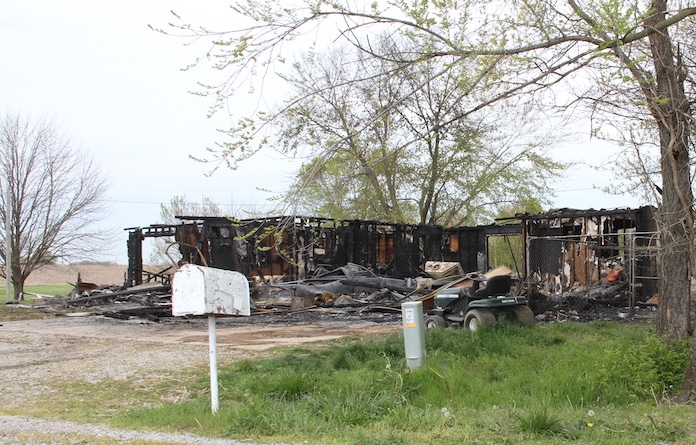 Firefighters responded twice within a few hours early Sunday morning to a home at 4375 JJ Road south of Waterloo.
The first call came shortly before 1:15 a.m. The homeowner had safely exited the residence and flames were knocked down quickly with plenty of smoke seen throughout.
At about 4:30 a.m., the Waterloo Fire Department received assistance from the Red Bud and Maeystown fire departments for a fully involved rekindling at that address.
Waterloo Assistant Fire Chief Mike Lloyd said he could not offer details at this time due to the incident being under investigation.
"There's nothing left," LLoyd said as to the extent of damage resulting from the fire. "All I can say is the cause has not been determined yet."
The homeowner, Charles "Chas" Dickerson, posted on Facebook that neither he nor his pets were injured in the fire but he lost his entire home and all contents inside.
"I cannot thank every single person enough that has reached out offered something and just been there for me in one way or another," Dickerson posted. "I honestly don't know what to do without my home but I'm truly glad my pups and myself wasn't in the home asleep when my room caught."
A family member set up a GoFundMe in an effort to raise funds for Dickerson in the short term.
To contribute, click here.
The American Red Cross was also called to provide assistance to the displaced homeowner.