House fire in Foster Pond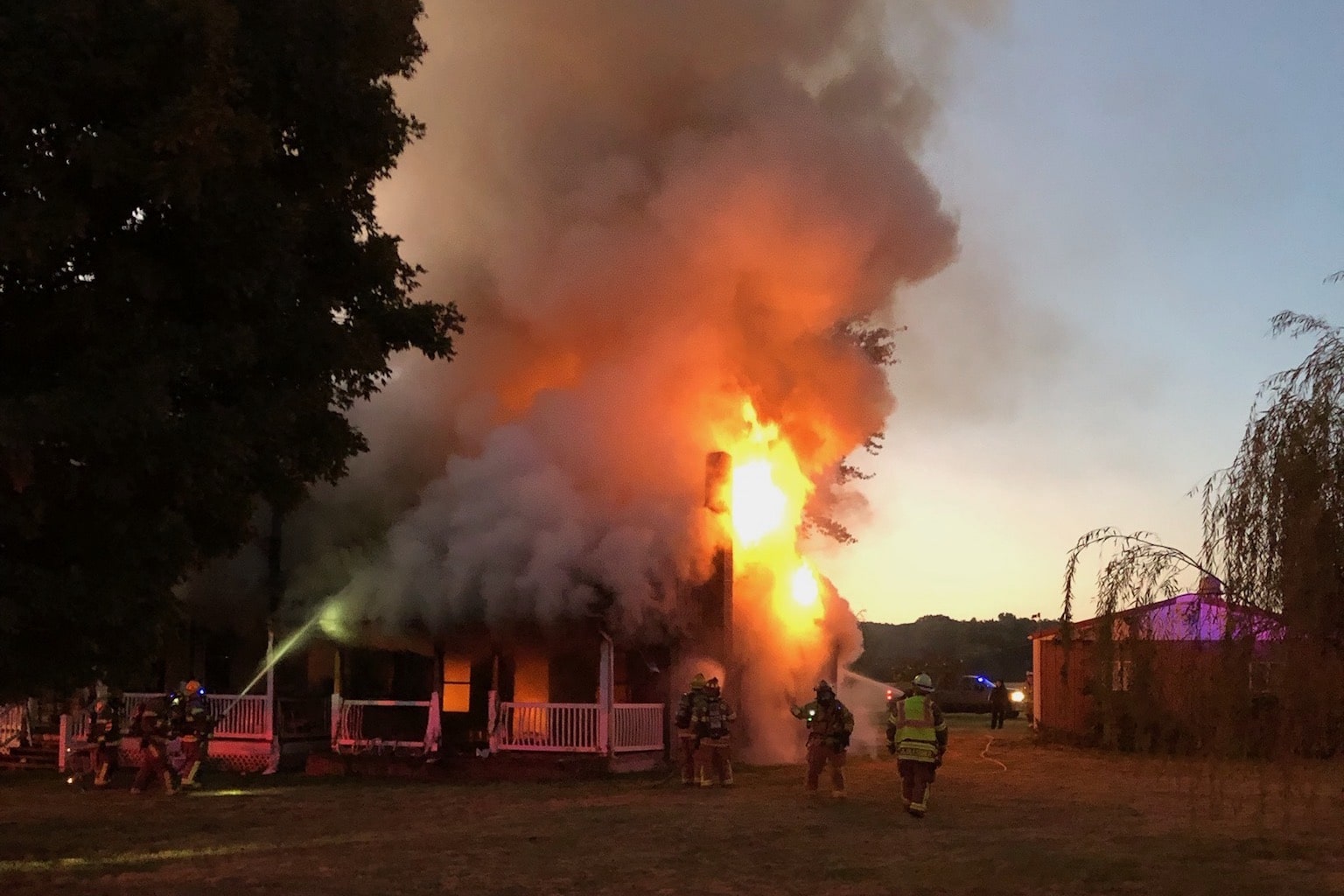 Multiple departments responded about 6:30 a.m. Saturday to a house fire at 3036 State Route 156 across from Dreamland Palace German Restaurant in Foster Pond.
Flames were seen shooting from the structure upon firefighter arrival. The occupants of the home, a father and his two sons, were able to evacuate without injury. The owner of the home is listed as Mark A. Carroll.
Responding to the blaze were the Waterloo, Valmeyer, Columbia and Maeystown fire departments, who coordinated a water tanker shuttle to extinguish the blaze.
The fire was knocked down within a short amount of time, but firefighters remained on scene much of the morning to put out hotspots and perform other tasks. Ameren was also dispatched to the scene.
Waterloo Fire Chief Aaron Shive said one of the sons woke up to the sound of fire crackling inside the residence and called 911.
The fire appears to have started on a wooden deck at the rear of the residence due to a barbecue grill, Shive said.
"Barbecue grills and wooden decks do not go hand-in-hand," Shive stressed.
There was heavy fire and smoke damage throughout the home, Shive said, which is an 1850s log cabin.
A prior owner of the residence, John Wittenbrink, posted on Facebook that the house was built in 1859. Wittenbrink said he and his wife Barb bought the house in 1976 and "spent the next 10 years completing a total rehab and updating."
For a short video, click here.