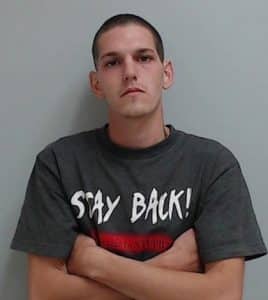 A 25-year-old convicted burglar from Hecker was charged this week with five new counts of burglary stemming from incidents that occurred in the village between late October and early November and again in February.
The Monroe County Sheriff's Department said Cory A. Keck committed burglaries on North Nike Street, West Eldondale Street, East Lincoln Street and East Monroe Street in Hecker. He was already on probation for a previous burglary conviction.
In addition, Keck was charged with two counts of possession of a controlled substance (heroin and cocaine).
Bond for Keck was set at $40,000. He currently remains at the Monroe County Jail in Waterloo.