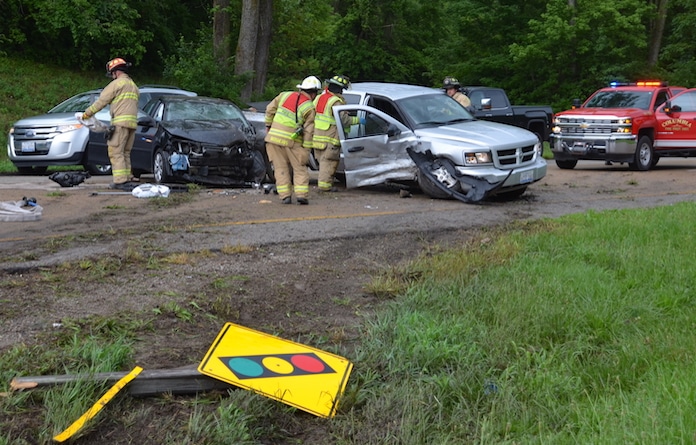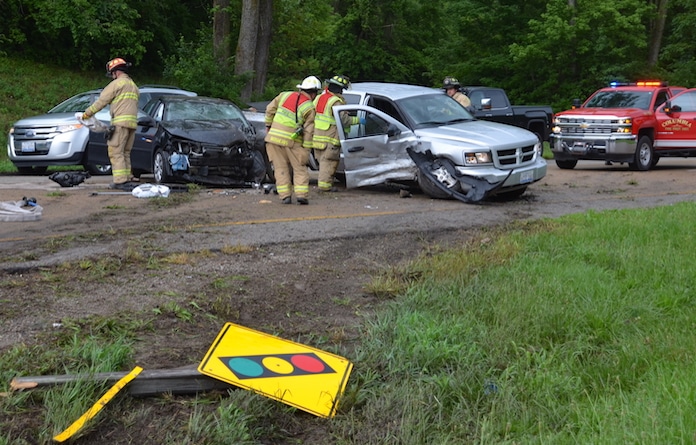 Traffic was backed up on Route 3 northbound south of South Main Street in Columbia following a two-vehicle crash that occurred shortly after 12:10 p.m. Wednesday.
Columbia police said a 2011 Dodge Dakota driven by Michael Mulroney, 73, of Waterloo, was traveling south on Route 3 and attempted to pass another vehicle when the truck fishtailed, lost control and veered across the median into oncoming traffic. The truck struck a northbound 2015 Toyota Corolla driven by Kevin Bement, 58, of Waterloo, nearly head-on.
Bement was transported by Columbia EMS to Mercy Hospital South in St. Louis County for treatment of possible minor injuries.
Mulroney and a female passenger were checked out at the scene but did not require transport. Mulroney was cited for failure to reduce speed to avoid an accident.