Gregson was a true county gem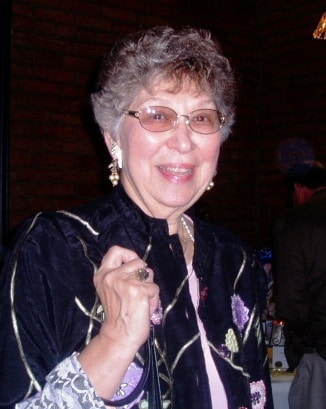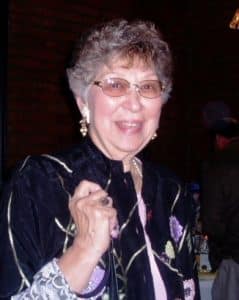 Jeanette Gregson, a prominent figure throughout Monroe County known for her work in local journalism and countless other reasons, passed away last week at the age of 95.
Gregson, born on Sept. 16, 1927, was a lifelong resident of Waterloo. And it was a life lived well.
Among her long list of achievements, Gregson is known as possibly the only individual to have worked at every local newspaper.
Her career began with the Waterloo Republican after graduating from Waterloo High School in 1946. Her contributions to the paper then included social write-ups and putting together obituaries and pieces on local weddings.
Though she stepped away for a time to begin raising her children, she later found herself at the Waterloo Times in 1954, where she continued to focus on other social business like births, weddings and other events.
A move to the Clarion in 1979 saw her step into the world of newspaper advertising sales. She continued with that adjustment to her career when she later worked at the Monroe County Independent.
Gregson served with the Waterloo Chamber of Commerce for many years, eventually receiving the chamber's Community Service Award in 2009.
Gregson's many other involvements in the community include serving as a committee member for the Porta Westfalica Festival and active participation at St. Paul United Church of Christ.
The chamber's Community Service Award is also hardly the only accolade Gregson received from her service in the community, with the chamber granting her the "Whatever It Takes" Award and VIP Award in 2006.
In a 2010 article from the Republic-Times, Gregson remarked on her activity in the community – particularly in regard to her long history in local journalism.
"I get into the businesses pretty easily," Gregson said. "I guess people have confidence in me because I've been around. I'm a people person, so I like to get out there and talk and see what's going on."
Gregson passed away on Feb. 9, with her funeral held Feb. 14. Considering the substantial attendance during her visitation, she will be missed be many in the community.
One of her children, Russell Gregson, offered some of his thoughts following her funeral.
"I guess anything I say is biased because she was my mother, but I mean, she was somebody that was really a great person," Russell said. "She did a lot for the community."
Russell further commented on Gregson's personable nature as well as the dedication to her work and overall quality of character.
"She was just a really neat person," Russell said. "She liked being around people. People loved being around her. She sold ads and didn't care if it took her an hour to sell a $20 ad or 10 minutes. She wasn't in it for the money. She just enjoyed doing it, had a great work ethic and was just a really good person. I don't think you'll find too many people, if any, that'll say anything bad about her. Not everybody can say that."
Russell, searching for words to describe his mother, said his daughter "summed it up pretty good."
"She put on Facebook, she put her picture and said, 'One of the best. I was lucky enough to call her Gran,'" Russell said. "And I would say 'One of the best. I was lucky enough to call her Mom.'"
Debbie Ruggeri, a longtime friend of Gregson's who also served as Waterloo Chamber of Commerce executive director while Gregson was involved, also offered her thoughts following the passing of her close friend.
"She was a dedicated chamber member for as long as I've known, long before I ever even came here," Ruggeri said. "She would always help at any event, being the cashier. And she served on a lot of committees and was just a wonderful help to me when I was in the chamber."
Ruggeri recalled Gregson's friendship while the two worked together for the chamber. The two of them were part of a group of four women who often caught up after chamber meetings.
Ruggeri also said Gregson, ever thoughtful, often stopped by her office to offer small gifts from time to time.
She also spoke about how she assisted Gregson for a time as she got older and experienced some health problems.
"Her sons marveled at our age difference, yet closeness," Ruggeri said. "She was like a mother to me. She treated me with so much love and kindness."
Ruggeri also offered her thoughts on the loss to the community given Gregson's impact over the years.
"Our community has lost a very loving and giving friend," Ruggeri said. "She will be greatly missed. Memories are not forgotten. She remembers and loved us all. We love you too, J, and we miss you already."