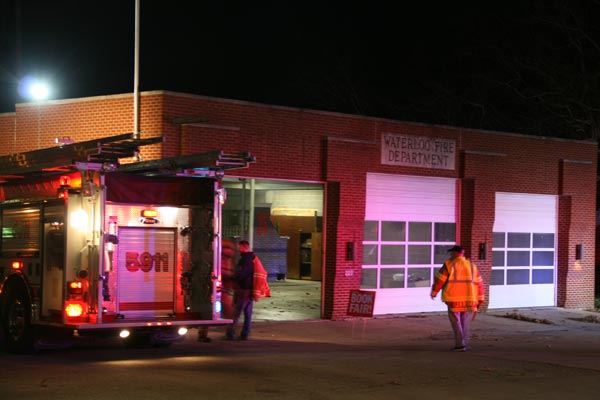 ---
Waterloo firefighters were called to a fire inside the old Waterloo Fire Department station on North Main Street about 7 p.m. Monday.
The station is currently housing a House of Neighborly Service book sale, along with Santa's sleigh from Saturday night's GLOW in the Dark holiday parade. The fire appeared to be confined to a desk, which was quickly extinguished and removed from the building.
Waterloo Fire Chief Brett Wiegand said volunteers apparently left a candle burning inside and a passerby saw the flames in the front room of the old firehouse.
"We responded and put the fire out with a water extinguisher since it was caught early," Wiegand said. "We had a quick response time since we were only a few blocks away doing driver training on our drill night."
Fire damage was limited to the desk and contents on top, along with smoke filling the office area.
"Just a reminder to everyone to never leave a candle burning unattended," Wiegand said.
A cursory inspection of the sleigh revealed no damage that should impede the execution of Santa's important duties next month.