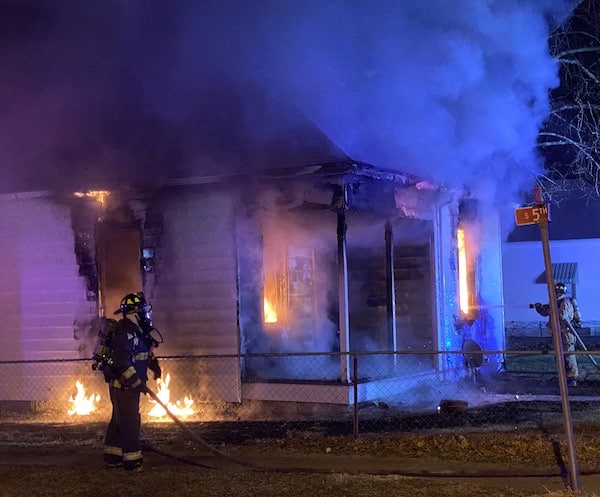 Multiple departments battled a house fire at 500 S. Main Street in Dupo late Sunday night.
The call came out about 10:30 p.m. The structure, located directly across the street from Dairy Land, was a rental home and no one was inside at the time of the fire. No injuries were reported in the blaze.
Responding agencies included Dupo police, fire and EMS as well as the Columbia, Cahokia and Prairie Du Pont fire departments.
The American Red Cross was called to provide assistance for a woman and a 10-year-old boy who were displaced in the fire, Dupo Fire Department Capt. Monte Miller said.
The Illinois State Fire Marshal is investigating the cause of the fire. 
"Upon arrival, firefighters were met with heavy fire coming from the front and two sides of the home," Miller said. "After a hit on the front of the home, crews worked their way into the front door to attack the fire from the interior."
Firefighters cleared the scene at approximately 1 a.m.