Ahne's Bakery to rebuild after fire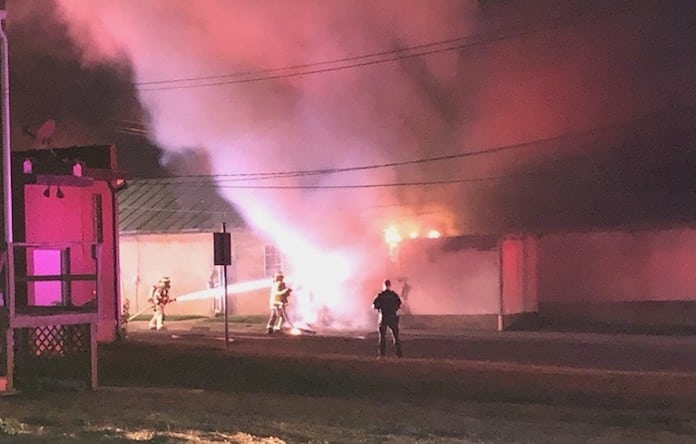 The owner of a bakery regarded as a downtown Waterloo institution vows to rebuild following a devastating Sunday night fire.
The Waterloo Fire Department responded shortly before 7:45 p.m. Sunday to a fire at Ahne's Bakery, located at 201 W. Mill Street.
Flames could be seen shooting through the rear area of the longtime local doughnut and dessert establishment. For a Facebook live video, click here.
The flames were knocked down quickly by fast-arriving Waterloo firefighters, with efforts then focused on putting out hot spots and ventilating smoke from the structure.
Waterloo police, Monroe County EMS and the Columbia Fire Department also responded to the scene.
Fire officials said they had the situation under control by about 8:15 p.m.
"It appears to be an electrical fire," Waterloo Fire Chief Aaron Shive told the Republic-Times on Monday, adding that a meter base near the back kitchen looked to be the origin of the blaze.
The Waterloo Fire Department requested the Illinois State Fire Marshal to respond to the scene to assist in an investigation into the fire.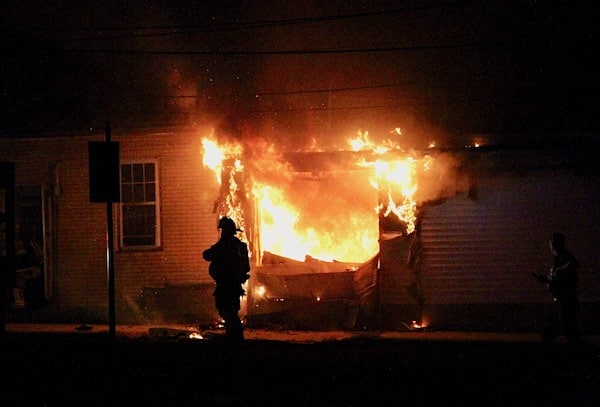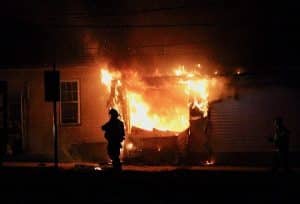 "We had a fire this evening. No one was there and everyone is safe. We will be closed until further notice. Thank you all for the support," Ahne's Bakery posted late Sunday night on its Facebook page.
On Monday, bakery owner Jeff Ahne thanked firefighters for their efforts to save his business as well as the community for expressing an outpouring of support following news of the incident.
"It's a big mess from what I was able to see," Ahne said. "We have insurance and will be getting it cleaned up and fixed."
Ahne's Bakery has been serving the people of Monroe County and beyond for 50 years.
Michael and Jean Ahne met while working at Reynolds Bakery in the early 1970s. In June 1972, they purchased it, changed the name to Ahne's Bakery, and created a family enterprise.
Their son Jeff has continued the family tradition in recent years. It's the place he grew up in along with his brother Ed and sister Dawn.
In addition to selling its regular variety of doughnuts, Danish pastries, peanut cakes, pies and cookies, Ahne's has been serving fried chicken on Sundays.
Among the community support is Waterloo Mercantile Co., which is selling limited edition "I Love Ahne's" T-shirts with proceeds donated to the bakery. The shirts can be ordered for $15 by Oct. 4 at Waterloo Mercantile, which is located at 123 S. Main Street in Waterloo, or by calling 618-939-6372. To order the shirts online, email aimdesigns1993@gmail.com.
While appreciative of these efforts, Jeff Ahne said that his bakery will be fine going forward.
"We so much appreciate all that everyone is so supportive of us," he posted Tuesday night. "We just want to let everyone know that we have plenty of insurance. We will be OK. Your help has already always happened by being our customers and friends for the last almost 50 years and we know you will be here for us in the future. I kindly request that no one starts a GoFundMe for us. I so, so appreciate the offer but we truly will be OK."