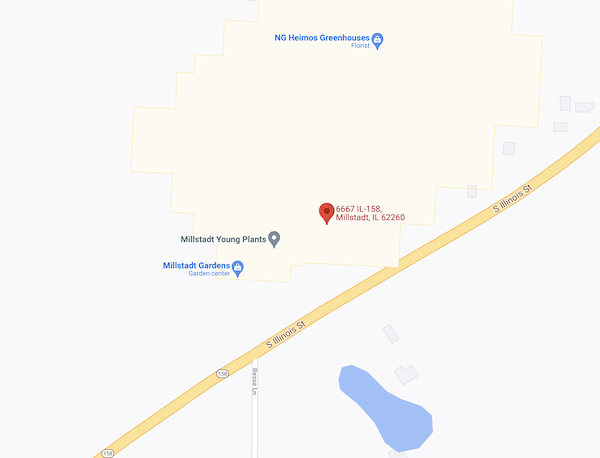 A Waterloo man died in an early Monday afternoon crash on Route 158 near Millstadt.
Emergency personnel responded shortly before 12:25 p.m. to the two-vehicle crash on Route 158 just north of Besse Lane near N.G. Heimos Greenhouses (Millstadt Gardens).
Illinois State Police were assisted by Millstadt police, fire and EMS personnel at the scene. Millstadt firefighters were released from the crash area shortly after 3:30 p.m.
ISP said a white 2020 Hino box truck driven by Clayton Ferguson, 65, of Freeburg, was traveling east on Route 158 and attempted to turn left into a business, colliding head-on with a red 2011 Dodge truck driven by Steven Rance Vaughn, 56, of Waterloo, which was traveling west on Route 158.
Vaughn was pronounced deceased at the scene, police said. Ferguson reported no injuries on scene.
Ferguson was cited for failure to yield while turning left.
Vaughn was a U.S. Navy veteran and a member of Life Community Church in Columbia, according to his obituary.
Surviving relatives include his wife Jeradawn A. Vaughn, children Kenny Joseph (Sherrie) Eaton, Steven Rance Vaughn Jr., Jake Eaton and Tracey Calhane, and four grandchildren.
Visitation will be from 3 p.m. until time of service this Sunday at Quernheim Funeral Home, Waterloo. The funeral service will take place at 5 p.m. at the funeral home, Pastor Jamey Bridges officiating.