Ethan Hogan | Athlete of the Week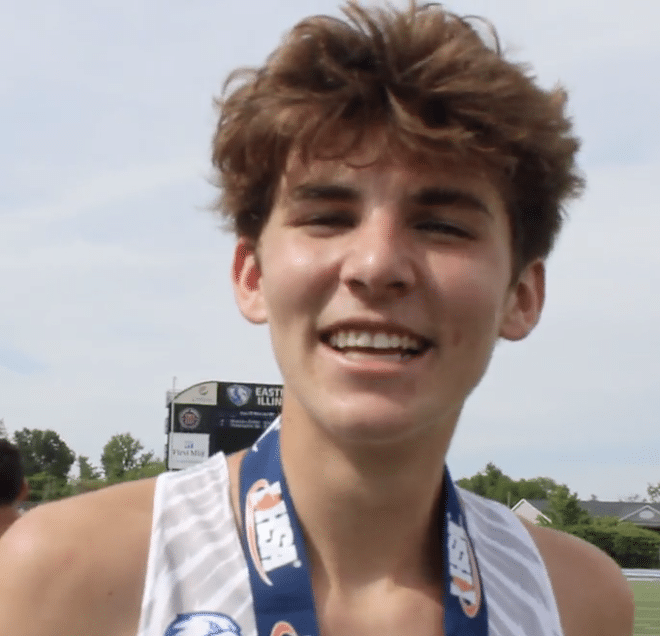 The Republic-Times Athlete of the Week is Columbia High School junior Ethan Hogan. At the IHSA Class 2A Boys State Track Meet in Charleston, Hogan was a state champion in the 3,200 meter run with a state record time of 9:02.22 on Saturday. Hogan nearly won a second state title Saturday, placing second in the 1,600 meter run.
On Thursday, Hogan won the mile run in the HOKA Festival of Miles at Saint Louis University High School with a time of 4:08.36. That was more than a second better than the next finisher, Ayden Granados of Texas. Other competitors were from such states as Missouri, Iowa, Tennessee and Colorado.