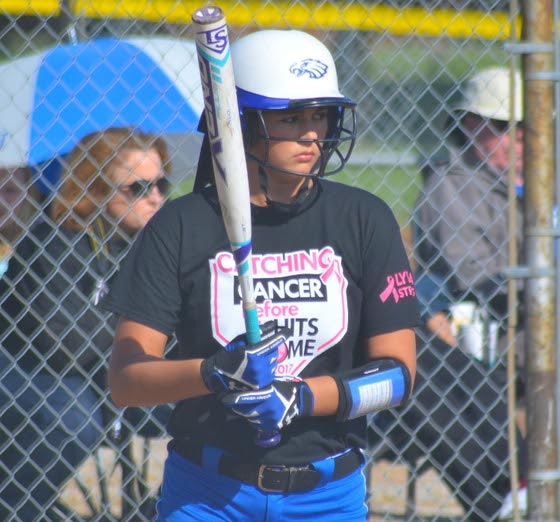 Columbia appears to be playing its best softball at the right time, posting an 11-4 win over Marion at home in the Class 3A Columbia Sectional semifinal on Tuesday.
A four-run first inning jumpstarted the Eagles, who collected six hits in the opening frame — including three doubles.
Kelly Metter, a senior infielder, went 3-for-4 with a double and two solo home runs. She is tied for the team lead in homers with seven this spring and is hitting .461.
Chelsy Pena also went 3-for-4 with two doubles and a home run. Keeler vanBreusegen and Calli Wibbenmeyer added two hits apiece.
Kaelyn Rheinecker struck out six over seven innings for the victory in the pitching circle.
The Eagles (28-4) defeated Marquette on Saturday, 5-1, to win the Freeburg Regional.
The team's motto is "We Fight," and Columbia head coach Rhonda Major said her squad is a tight-knit bunch that has lived up to those words.
"This team continues to battle together, and the thing I like and am impressed with the most is that it isn't the same players coming up big all the time," Major said. "Saturday's regional championship game was the bottom of the lineup and today's sectional game was the top of lineup… that is how this team has battled together all season and I think that in itself says something about this team."
Columbia will face Herrin for the sectional title at 11 a.m. Saturday. Herrin won at Columbia, 12-11, on May 17, so the Eagles will be seeking revenge.