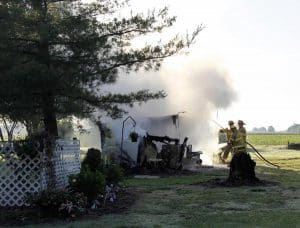 The Waterloo Fire Department responded shortly after 6:30 a.m. Wednesday to a shed fire in the 1200 block of Gall Road in rural Waterloo.
The homeowner's son said he was burning debris Tuesday and believes a stray ember may have started the early morning fire. A riding mower was lost in the blaze.
No injuries were reported in the incident.