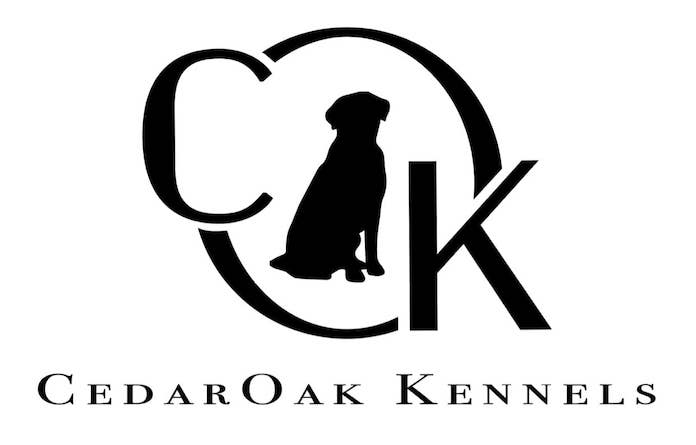 The Monroe County Zoning Board of Appeals last Wednesday denied the request of a Red Bud dog trainer who hoped to be able to house additional dogs in his home kennel.
Zachary Kellerman-Stines, who lives northwest of Red Bud along LL Road, currently operates a kennel out of his home in order to train diabetic alert dogs.
Kellerman-Stines works with 10 dogs regularly but requested a special use exception from the board that would allow him to house between 10-20 dogs.
The main point of contention for the original request was the sound that so many dogs would make, disrupting several of Kellerman-Stines' neighbors, even in the rural neighborhood.
Kellerman-Stines described his position to the board, saying his expertise and lack of a college degree have pigeonholed him, and he recognizes that he is partly responsible for the "war" that has come about with his neighbors due to several noise complaints.
"I'm not a bad person," Kellerman-Stines said. "I just want to be left alone. I wanna train my dogs, and I really wanna move. I don't like living where I live. I don't enjoy it but financially. I haven't had a choice to move."
Dan Deterding, one of Kellerman-Stines neighbors, rebuked his statement to the board.
He took particular issue with Kellerman-Stines' statement that he was partly to blame for the situation with his neighbors, insisting he was entirely to blame.
Deterding went on to say there had been multiple noise complaints and calls to police due to frequent disruptions caused by the dogs. He added Kellerman-Stines had been unhelpful and dismissive when contacted about the noise issue.
"He did what he wanted to, ignored everybody else and their complaints, didn't care, he was gonna do what he was gonna do, and now here we are again," Deterding said. "Nobody in the neighborhood wants the kennel."
A lawyer representing Monroe County State's Attorney Lucas Liefer – another neighbor – also spoke against the request, saying Liefer isn't opposed to what he's doing but recognizes it's in the wrong location.
Board member George Obernagel ultimately made the motion to deny Kellerman-Stines's request.
Obernagel and other board members previously expressed several concerns about the request including the impact on neighboring property values and difficulty in ensuring Kellerman-Stines' dogs stay below a suggested noise limit of 55 decibels.
"I think you do a great job. You do a great service," Obernagel said. "I think this is in the wrong area, and I don't want you to have major issues from your neighbors that's going to affect everybody."
Also at the hearing, the board approved rezoning part of a property owned by Steven and Tara Willi northeast of Waterloo along Country Club Lane.
The couple originally purchased the property and the home on it with the intent to build a different house on the land but later discovered they would not be able to due to zoning restrictions.
The board also recommended construction of a shed on the property of Matt and Melissa Kirkwood north of Valmeyer on Merrimac Road, with part of the shed to be leased to the area's levee district in order to store equipment.
The recommendation was contingent on the shed meeting Federal Emergency Management Agency requirements as well as the levee district acquiring a 30-year lease for its part of the shed.